VietNamNet Bridge – Old square wells of over 600 years old in the northern province of Vinh Phuc are special, for their square shape and are mysterious through tales told by locals.
The wells in Ba Hien, Vinh Phuc, are different from all wells in Vietnam's countryside, since well mouths are in square shape, which are made by four rectangular pieces of rock. These wells are from 4 to 7 meters deep and they are always full with water.
Local people thought that these wells were built by Chinese because the well mouths have Chinese scripts. Recently the local authorities invited experts to examine the wells, and they said that the wells were build by Vietnamese people over 600 years ago.
Over ten ancient wells are now located in four villages: Thich Chung, Quang Vinh, Thien Chi and Ba Huong. Old people said that many ancient wells were filled up. Some were restored later because newly-built wells didn't have much water in the dry season, while these ancient wells were always full of water.
The ancient wells in pictures: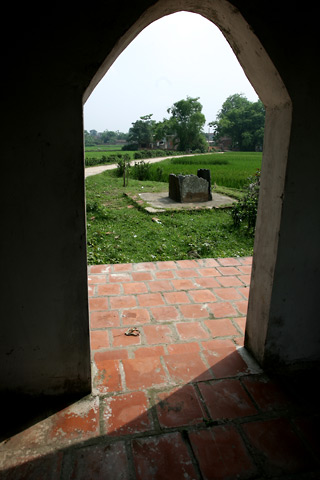 An ancient well in Giao Sam pagoda, Tich Chung village.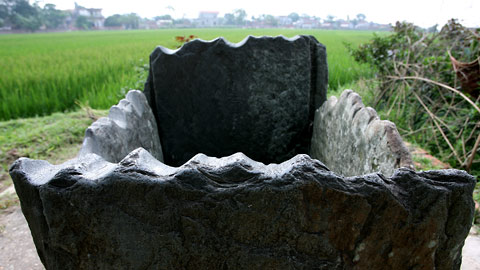 These are the traces of grinding knives or swords of hundreds of years.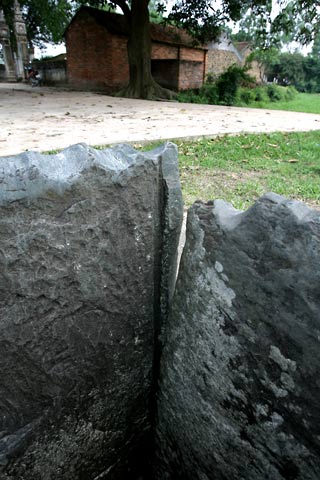 The traces of bucket ropes on the well mouth.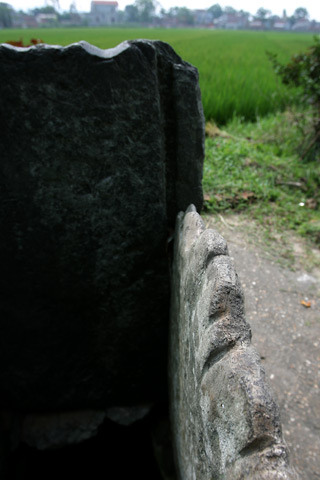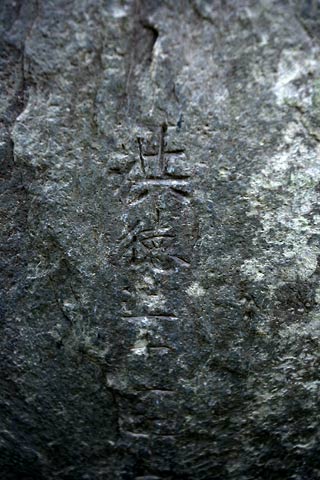 Experts said that these wells were built in the 15th century, under the Hong Duc dynasty.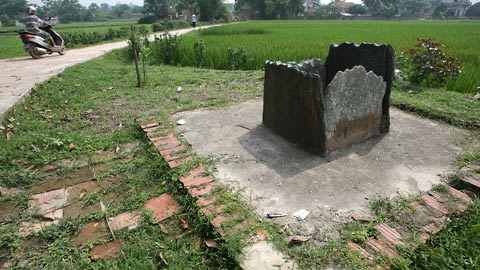 While new wells get low in the dry season, this ancient well is always full of water.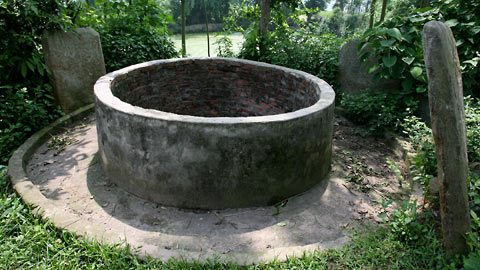 This old well was fulfilled, but it was restored three years ago since newly-built

wells were dried. The well mouth was rebuilt by bricks.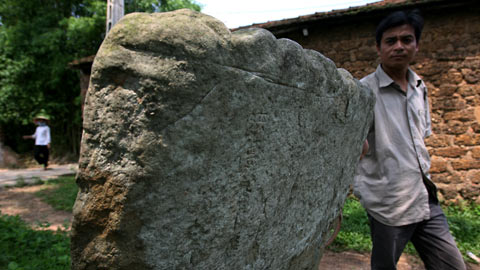 However, pieces of rock of the old well mouth are still kept.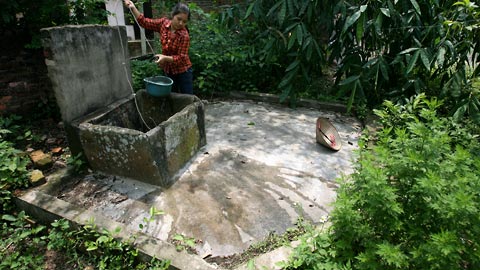 An untouched old well in the garden of Mr. Duong Van Lai in Ba Huong village.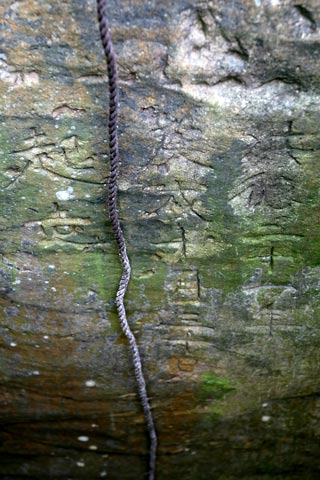 This well also has Chinese scripts on the well mouth.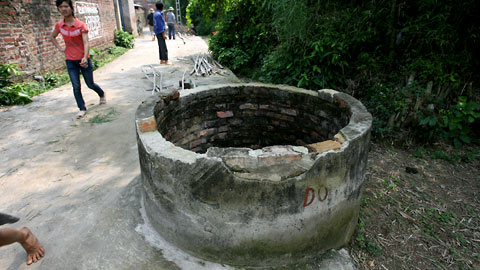 This well was also filled up and then restored. But its well mouth was rebuilt by bricks.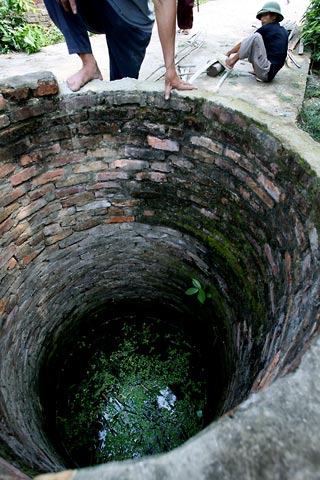 Locals said that ancient pieces of rocks are now in the well.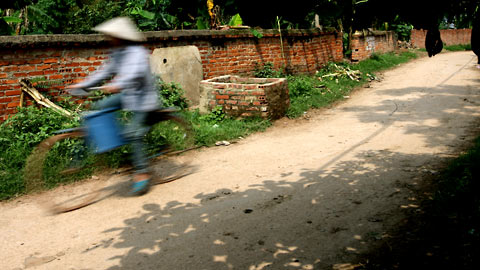 This well in Thich Chung village was restored after many years being filled up.

The well mouth is still in square shape but it is built by bricks.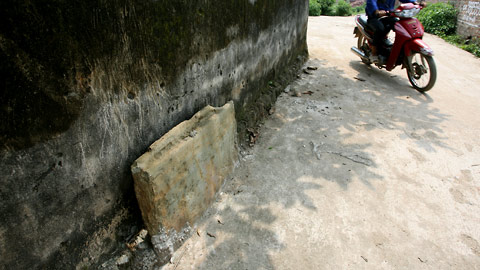 A filled up well. Old villagers said that ancient wells were filled up several decades
ago because they were believed to be the remains of the feudal regime.
Le Anh Dung