VietNamNet Bridge – Thousands of rock poles are pitched around tombs in a jungle in the ancient Dong Thech cemetery of a Muong ethnic minority mandarin in Vinh Dong commune, Kim Boi district, the northern province of Hoa Binh.
The cemetery is the home to hundreds of rock tombs and thousands of rock poles, which are nearly 400 years old. This site is still a great secret to even local people.
Local residents said that they didn't know much about the cemetery but they call this cemetery as "Jungle of rock tombs".
All tombs have three big marble rocks at the head, three smalls at the foot of the tomb. The biggest rock is placed at the middle of the tomb. The marble rocks were brought from the central province of Thanh Hoa. The biggest rocks are over 1m wide and 4m high, weighing tons.
There are many ghost stories about the ancient cemetery, which prevent locals from visiting the site.
According to Bui Van Hung and Bui Minh Loi, local officials, there is a legend about the Dinh family, the richest mandarin family in Hoa Binh in the ancient time. The cemetery is the "holy land" of this family.
Tombs in the cemetery are the tombs of members of the Dinh family and their female servants. Each tomb has several blocks of marble carving the name and position of the deaths, in Chinese scripts, as well as animal pictures.
Four areas of Muong ethnic group in Hoa Binh province had cemeteries for Muong mandarins but only the Dong Thech cemetery still exists.
Before 1945, the cemetery was untouched and it was protected by thrilling stories. In 1946, liberation troops came to this land and local people followed soldiers to visit the cemetery.
In the 1980s, local people suffered from poor crops so they excavated some tombs to seek valuable items that were buried with the death. Since then, many antiques smugglers came there to look for antiques, resulting in the disappearance of many rock tombs.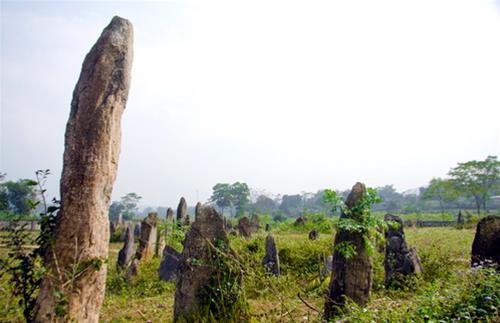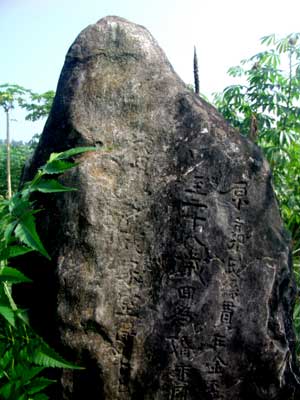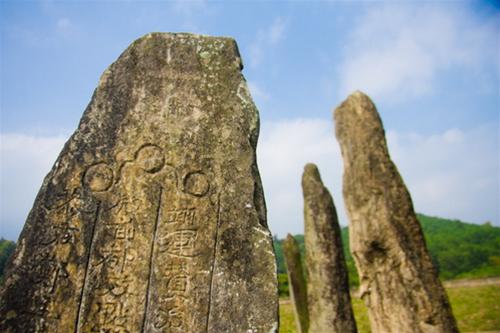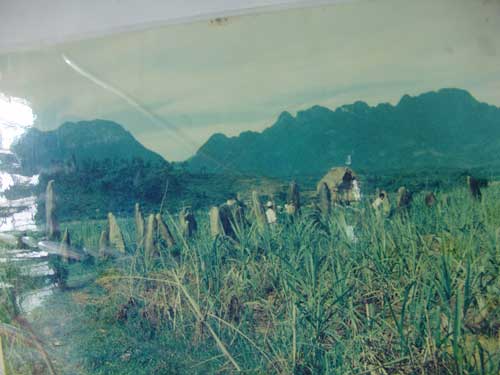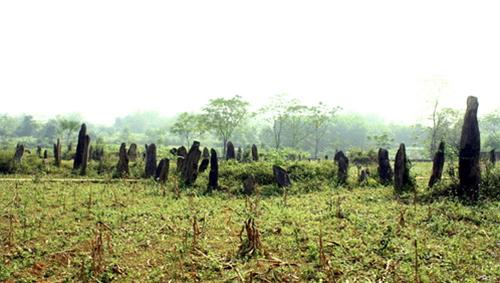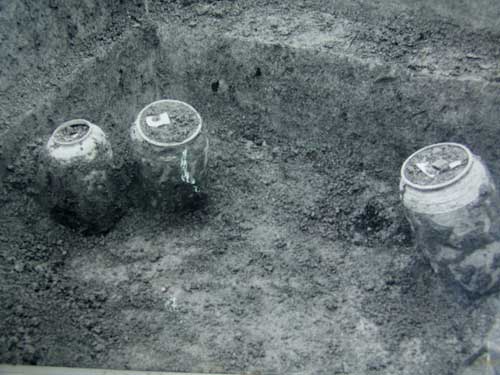 PV