VietNamNet Bridge – Starting from May 21, the secret trench in the five-star hotel Sofitel Legend Metropole Hanoi will open for tourists, nearly one year after it was discovered.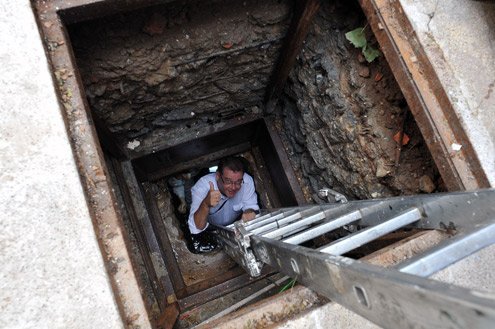 While laying the foundation of a bar at Hanoi's Sofitel Legend Metropole Hotel last August, construction workers accidentally discovered an air raid shelter allegedly created during the war.
After digging down to over 2m deep, construction workers accidentally drilled onto a thick concrete ceiling, from which they detected a flooded corridor, several rooms and a staircase leading to a 40sq.m bunker.
They found an old wine bottle, still-intact light bulbs, air ducts, graffiti and eerie echoes of a war that ended almost four decades ago.
The hotel's General Director Kai Speth said: "In the hotel's history, there is a story of the American folk singer, Joan Baez, who sought shelter in this bunker during the Christmas Bombings in 1972, and who sang some songs beside a Vietnamese guitarist. We don't know of any other hotels, in Vietnam or anywhere else for that matter, that maintained a shelter for guests and staff."
The 40sq.m has been preserved in primitive state. The hotel will also display photos about its 110-year history along the hotel's 18m corridor.
The opening ceremony of the bunker will have the presence of international visitors who sheltered in the bunker, including Bob Devereaux, an Australian diplomat, who carved his name on the bunker wall in 1975. In late 2011, Devereaux read an article about the bunker and he contacted with the hotel.
"At that time I was in the flooded bunker, without electricity and having nothing to do. While looking for a wine bottle in the dark, I carved my name on that wall. I did not know that the bunker was closed because when I left Hanoi in 1976, the bunker still opened," Mr. Devereaux said.
Historian Andreas Augustin, Chairman of the Organization of World Most Famous Hotels, planed to train six Vietnamese guides to lead tourists back to the past of Vietnam's magnanimous history at the bunker of Metropole hotel.
Sofitel Legend Metropole is the oldest hotel in Hanoi, which opened in 1901. The 364-room hotel welcomed special guests like Charlie Chaplin, writers Somerset Maugham and Graham Greene, actress Janes Fonda and many chiefs of state.
The hotel appeared on the cover of Life Magazine in April 1967 with pictures of 1.5m trenches on the outer pavement, which is now the La Terrasse Café.
Inside Metropole Hotel's shelter: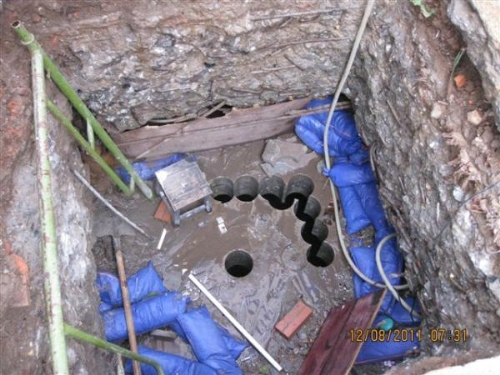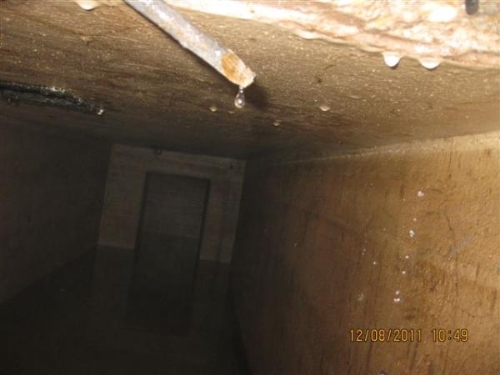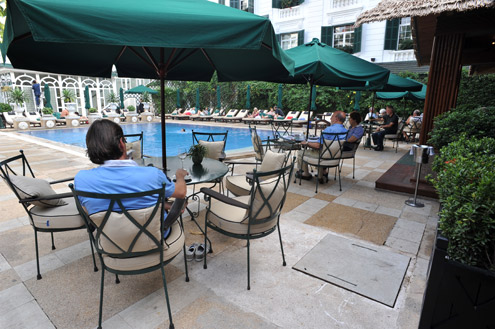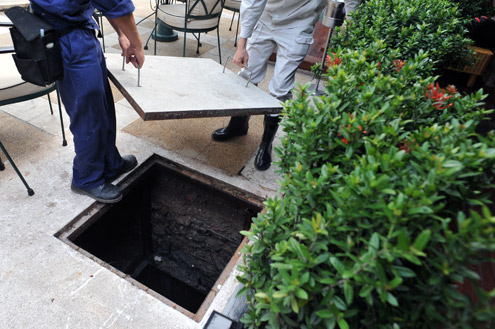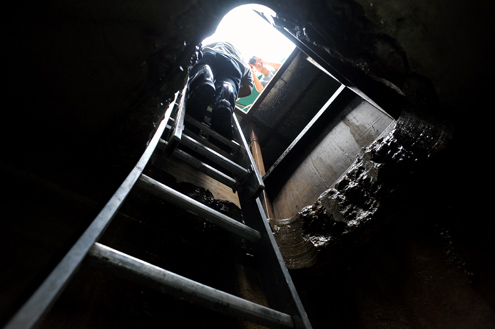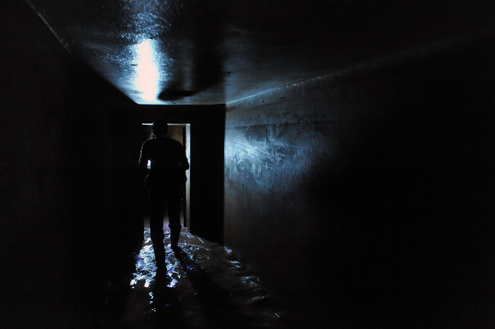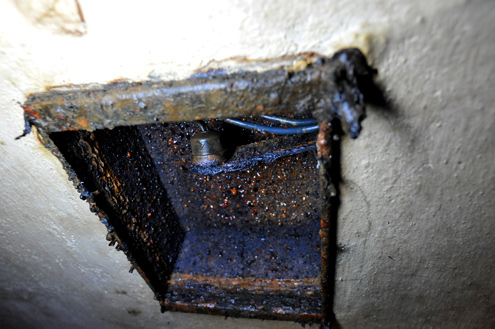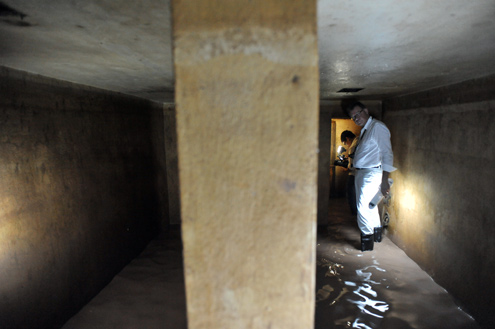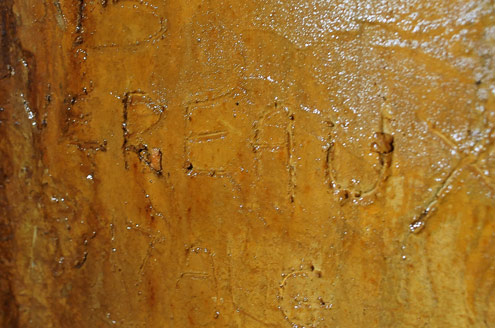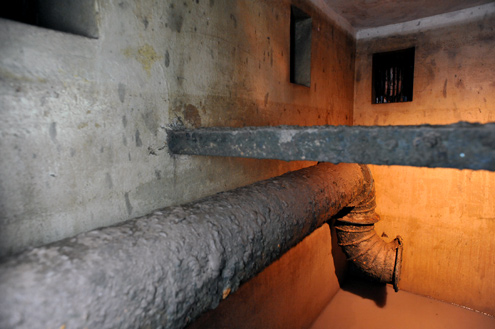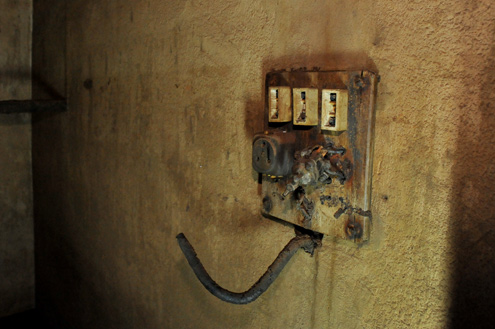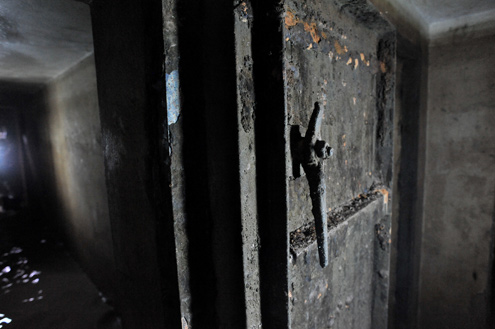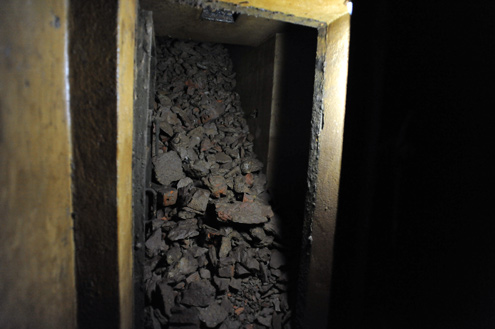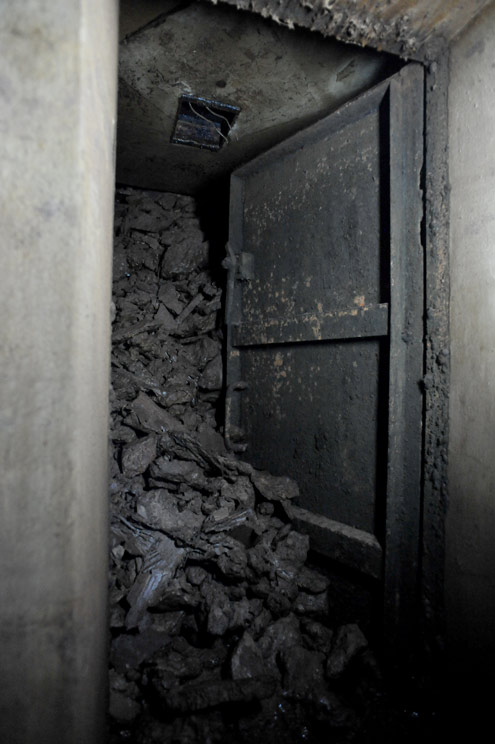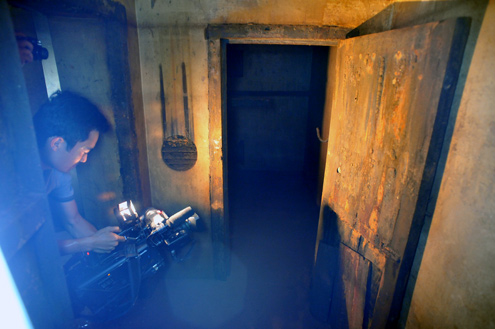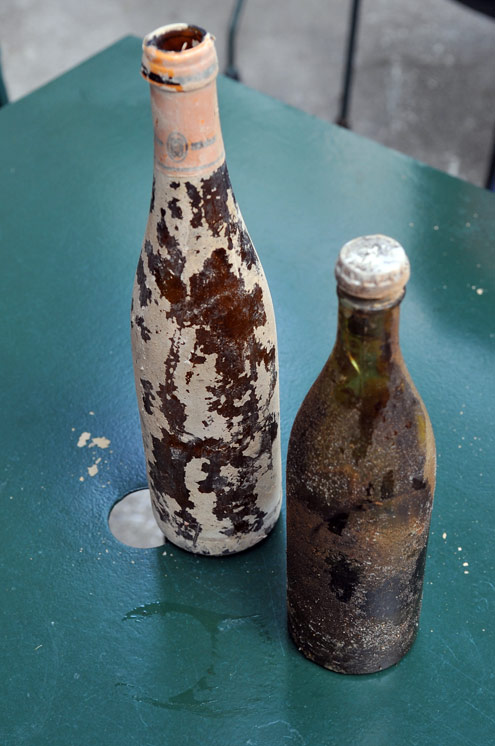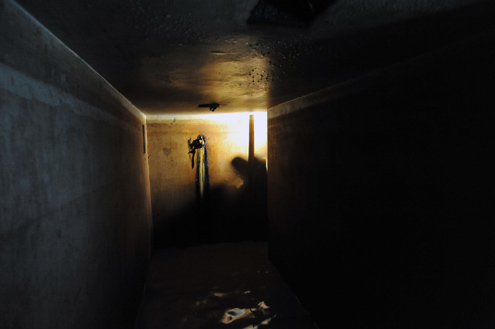 Thu Ha