VietNamNet Bridge – The Southeast Asian Games (SEA Games) will open in November but the host country – Indonesia – has heated up the atmosphere among the participant countries when it removed women's football from the games.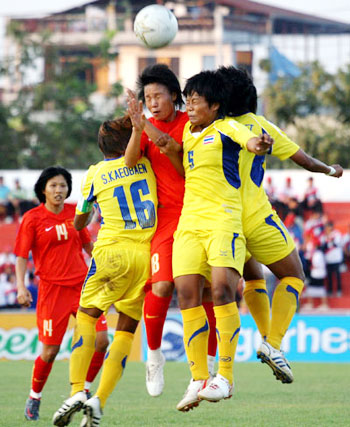 Over a month ago, at the meeting of the ASEAN Football Federation (AFF), the Indonesian Football Federation announced that the upcoming SEA Games would not have women's football because Indonesia doesn't have standardized stadiums. However, the men's football was kept.
The host also announced removal of other sports and replaced them by many new disciplines, which are not popular at all.
What is happening at the largest sport event in Southeast Asia?
The SEA Games is compared to a "market", where participating countries suggest, bargain, etc. the number of sports and the number of medal sets.
at almost every SEA Games, host countries add sports which are their advantages but not of other countries in order to win more gold medals.
This year, Indonesia announced six new sports: bridge, parachuting, roller sports, shorninji kempo, wall climbing and vovinam. These sports make up nearly 60 sets of medal to serve Indonesia to realize its goal of taking 180 gold medals to top the medal tally.
Besides enhancing their own chances, Indonesia cut down the numbers of medals for sports that are the advantages of other countries, for instance Billiard & snooker, shooting, aerobics, sailing, pentaque, table tennis, etc.
This trick was used earlier by other SEA Games hosts. At 23rd SEA Games, the Philippines added stick martial arts with 14 sets of medals and it won 13 sets of medal.
At the 24th SEA Games, Thailand added some new categories of pencak takraw and used a new kind of ball that had been used by their athletes for a year while other countries had never used it before. Thailand won nearly all sets of medal for pencak takraw.
The Honorary Secretary Genearl of the Malaysian Olympic Committee, Dr. Datuk Sieh Kok Cho, has said: "If Southeast Asian Games hosts will insist on their own favorite sports, the standards of SEA Games will be lowered and it is likely an "open festival" of ASEAN".
The 26th SEA Games will take place on November 11-25, 2011 in Jakarta and Palembang, Indonesia, with 43 sports: archery, underwater sports, track and field, badminton, basketball, boxing, canoeing, cycling, horse-race, fencing, futsal, gymnastics, jodo, rowing, sailing, shooting, table-tennis, taekwondo, tennis, volleyball, weight lifting, wrestling, basketball, billiards& snooker (pool), golf, karate, pencak takraw, soft ball, wushu, chess, diving, pencak silat, pentaque, traditional boat racing, water skiing, bridge, parachuting, roller? sports, shorinji kempo, vovinam and wall climbing.
PV