VietNamNet Bridge – "China is challenging, provoking and waiting for Vietnam to lose its temper," said Dr. Tran Cong Truc, former chief of the Border Committee, about the recent incidents in the East Sea.
VN condemns Chinese intrusion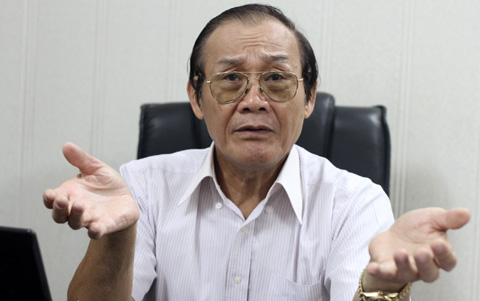 Dr. Tran Cong Truc, former chief of the Border Committee
.
At the recent Shangri-La Dialogue in Singapore, Chinese Defense Minister, Liang Guanglie spoke the word "peace" many times. But, why immediately after the event, China continued to intrude into Vietnam's waters and cut cables of Vietnam's Viking 2 ship?
The domestic and international public opinions are quite strong. Vietnam's official statement is very strong and resolute, and it is similar for the Philippines and Malaysia. In principle, the US still shows its attitude: not giving up its interests in the East Sea. But the statement made by US Secretary of Defense Robert Gate is not as strong as that made by US Secretary of Foreign Hillary Clinton last year.
Meanwhile, before the Binh Minh 2 incident as well as the Shangri-La dialogue, Chinese high-ranking officials made many foreign trips to lobby for China's future acts. With not-enough-strong statements of related parties, China daringly ignored the public opinion.
What does China want through harassing Vietnam's oil exploration ships?
The Viking 2 incident on June 9 is one step in China's acts to hinder Vietnam's exploration and exploitation of oil and gas within Vietnam's exclusive economic zone and continental shelf.
I can it by connecting China's recent acts against Vietnam and other countries in the region. In half of a month, Chinese ships – from patrol, fishery administration to fishing ships – intruded Vietnam's waters to attack and cut cables of ships of the Vietnam Oil and Gas Group (PetroVietnam). Chinese boats also used guns to threaten Vietnamese fishermen and violated the sovereignty of the Philippines many times.
Their purpose is not changed in terms of strategy. All of these acts aim to materialize its U-shaped line in the East Sea. With these acts, China continued to test Vietnam and challenge countries in the region and the international community.
The Binh Minh 2 and Viking 2 incidents aim to hit Vietnam's economy, economic relations and the cooperation between Vietnamese companies and foreign partners in the East Sea. These are organized and carefully calculated acts.
In the coming time, China will take stronger actions in the East Sea to materialize its claim in the East Sea.
What should Vietnam do after the two incidents?
China is harassing and making disputes to prove to the world that they have interests in Vietnam's waters and other countries must negotiate with them.
For specific incidents like the Binh Minh 2 and Viking 2, Vietnam should turn statements into activities, based on international law. For example, Vietnam can ask China's compensation and bring the cases to the international court or the United Nations.
We also need to take more specific steps in telling regional countries and big countries which have interests in the East Sea about our sovereignty in the East Sea.
It is said that the Association of Southeast Asian Nations (ASEAN) is weakening itself because it does not make any joint statement over China's provoking acts. What do you think?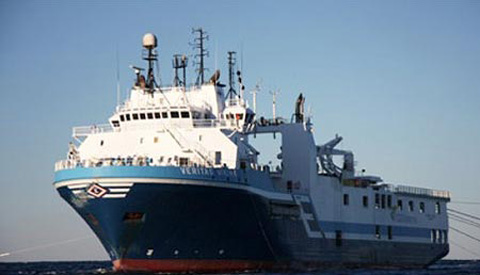 China has always used the "bilateral" trick in the relations with ASEAN member countries in order to break each stick in the ASEAN bunch of sticks. They don't want to have multilateral negotiation or internationalize the East Sea disputes.
After China's recent acts, I think that ASEAN, as one side in the Declaration on the Conduct of Parties in the East Sea (DOC), needs to raise its firm voice, not wait until its regular meeting to show its will and unity.
Many people said that Vietnam needs to take tougher action against China's intrusion? How about you?
China's acts are tests and provoking. They wait for us to lose our temper. They even calculate the circumstances that Vietnam cannot restrain and fires their forces that are in the civil cover.
In history, we had similar moments like this. China is testing or patience and restraint. If we lose our temper and use forces, they will take it as pretext to carry out military actions.
The most important thing is we have to be calm, keep restrain and behave up to international law. If we do that, the reason belongs to us.
What should we do if Chinese forces in civil name continue their sabotage?
In any case, we must continue our normal activities in our waters to not make an excuse for China to slander on international forums, and to Chinese public opinion about the sovereignty that they make up.
If they continue to intrude our waters and harass our ships, we can act under international law. For example, in the case of Viking 2, Vietnamese forces have the right to seize the Chinese fishing ships to judge at court under the 1982 UN Convention on the Law of the Sea. But we should absolutely not use force to not fall into their provoking trap.
PV