VietNamNet Bridge – There is a restaurant in Khuong Thuong village, Hanoi, where all cuisines are processed from insects.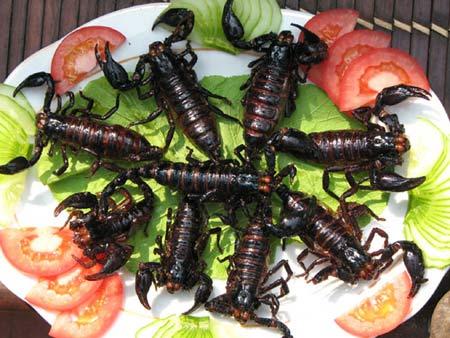 The restaurant opened in 2002, owned by Mr. Nguyen Tat Kien. Kien said that all cuisines are processed by his mother, who lived in Thailand for many years.
Kien is not present at the restaurant often because he has to travel throughout the country to seek insects.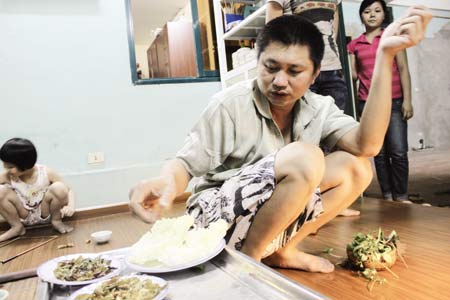 "Ant-eggs are bought from Phu Tho and Hoa Binh province. Coconut worms and balm-crickets come from southern Vietnam. Bugs and grasshoppers are from some northern provinces. Some kinds of bugs are imported form Thailand. Belostomatid and crickets are bought from Laos. Some kinds of herbs are also imported," Kien said.
The most special cuisines at his restaurant are those processed from ant-eggs, in the styles of Thai people or Muong and Tay ethnic people in Vietnam.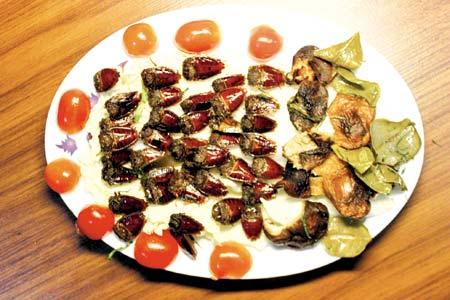 Kien said he would go to Quang Tri province to learn processing a species of worms that live in cassava trees. He also said that the latest cuisine at his restaurant is fried spiders.
According to a recent work by Dutch scientists, in the next several decades, humans will have to change their eating habits and turn from cattle and poultry meat to insects to protect the environment.
Scientists said that in the near future, insects will replace meat in supermarkets. Pork, beef and chicken are rich in protein but they are the sources of methane, which is more dangerous than CO2 in causing greenhouse effect.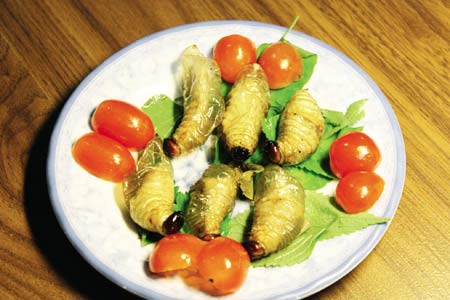 Insects are also rich in protein but they are not as fat as meat and they discharge little CO2. Moreover, insects don't transmit diseases like blue-ear, bird flu, etc.
With 10kg of grass and vegetables, we can have 1kg of meat of cattle and poultry, while with the same volume of grass and vegetables, 6-8kg of insects can be created.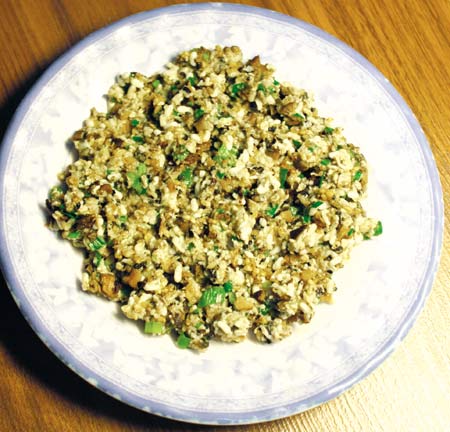 GD&XH