VietNamNet Bridge – Nearly 1000 workers from a Taiwanese footwear company named HongFu in Thanh Hoa province were hospitalized on March 12 for food poisoning after having lunch at their factory.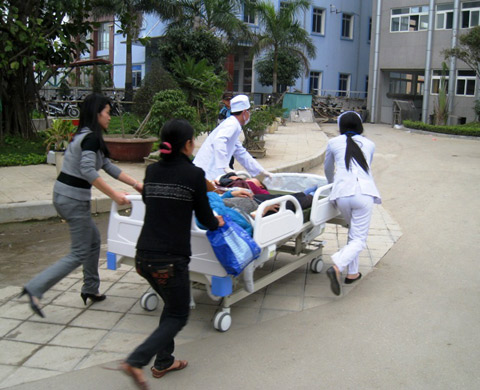 As the number of patients is huge, they were brought to many hospitals based in Thanh Hoa city. A hospital had to use their building that is still under-construction to receive patients.
Le Thi Nhung, a worker at HongFu, said at 1 pm, after the lunch, a mass of workers said they had headache, vertigo and vomited. They received first aid at the company's healthcare room but it was useless. The workers were then brought to hospitals.
By 4.30 pm, nearly 1000 workers were hospitalized while many workers continued to faint. All ambulances in Thanh Hoa province was mobilized to transport workers to hospitals.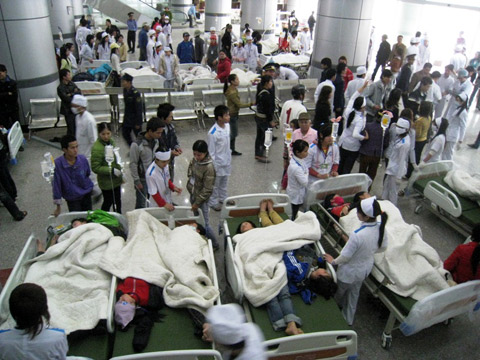 "We have mobilized hundreds of doctors and used all space in the hospital to receive patients. This is the largest ever case of food poisoning in Thanh Hoa," said doctor Pham Van Bang, deputy director of the Hop Luc Polyclinic.
HongFu company had to close after the food poisoning.
The lunch for HongFu's workers on March 12 included rice, chicken, vegetable and vegetable liquor. Workers said that the smell of the vegetable liquor was weird.
HongFu has more than 3000 workers. It was licensed in June 2010 in Hoang Long Industrial Zone in Hoang Hoa district, Thanh Hoa province.
PV