More people are reported suffering from stiffness of the limbs, respiratory problems and miscarriages, caused by a peculiar and unidentified skin ulceration that has plagued the central province of Quang Ngai since April, said medical authorities from the province.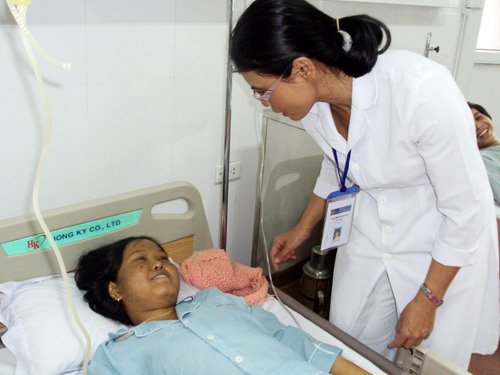 According to statistics of the Son Ha District Medical Centre on April 11, the numbers of people suffering from the bizarre skin disease have increased to 50, most of them being residents of Son Ba and Son Ky Communes.
Since March 8 to date, three inhabitants of Son Ky Commune have succumbed to the disease and 13 others are suffering from eye disease and respiratory problems.
Medical experts suspect the victims are suffering from poisoning from chemical herbicides, as they were affected soon after spraying the chemical in cassava fields.
The provincial health authorities have yet to determine the cause of deaths, but believe use of high contents of chemical herbicides have polluted the water sources in the commune.
Residents in these communes use an American brand herbicide named Kanup 480 SL, imported by the Viet Thang Company in the northern province of Bac Giang. The chemical was offered for sale on the company's catalog on November 5, 2011.
Samples of water, soil from cassava fields and herbicide packages   have been collected for testing. Preventive medicine centres in the province have warned people not to use the present water source but find an alternative source. Farmers must eat meals before spraying on fields and drink sugar water when experiencing symptoms and visit a medical centre immediately.
SGGP