VietNamNet Bridge – Female prostitutes on average earn VND10.6 million per month (over $500) while male prostitutes earn VND6.55 million (over $300), around 2.5 times over the average earning of the group of 20 percent highest income earners in Vietnam, according to a research by the Ministry of Labor, War Invalids and Social Affairs (MoLISA).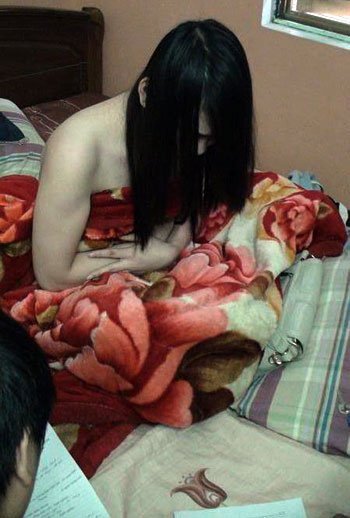 The research was conducted with the participation of 189 male and 199 female prostitutes in the three largest cities in Vietnam – Hanoi, Hai Phong in the north and HCM City in the south.
Dr. Nguyen Huu Minh, Rector of the Institute for Family and Gender Research, which implemented the research, says that around three fourths of the interviewed prostitutes began prostitution activities at the age of less than 25; 18 percent of them at the age of 16-18 and around four percent at the age of less than 15.
Dr. Minh says that it is wrong to think that prostitutes are illiterate. According to the research, nearly 50 percent of interviewed prostitutes have secondary, high school and university degrees. The ratio of male prostitutes who have at least high school degrees is higher than female prostitutes.
The researcher says that over 60 percent of the interviewed prostitutes work independently or in a group of friends and acquaintances. The remaining 40 percent work in networks at hotels, inns, entertainment centers or service centers.
Over 70 percent of participants in the research had done this job for less than three consecutive years, 16 percent from five years upwards. On average, they work 5.7 hours per day, with 5.4 hours for male and 6 hours for female prostitutes. Prostitutes work around 19 days per month on average, earning VND8.6 million (over $400) on average (VND10.6 million for female and VND6.55 million for male prostitutes).
"Their income is much higher than the average income in Vietnam and 2.5 folds more than the average income of the group of 20 percent of highest income earners. In addition, half of the prostitutes have other sources of income. Five percent of them earn at least VND20 million ($1,000) per month," Dr. Minh adds.
Most of male prostitutes work independently. They look for clients at bars and discotheques. Their clients are middle-aged and rich women. These people earn from VND800,000-VND2.5 million ($40-120)/time, the highest level among prostitutes.
Most of prostitutes said that they became prostitutes because of high income (53 percent). Other reasons include earning money to assist their family, being unlucky in love, being swindled or becoming prostitutes as the results of family crisis, being induced by friends or being drug addicts. Nearly 25 percent of prostitutes voluntarily did this job.
For male prostitutes, besides high income, they did this job to satisfy their sexual demand, particularly gays.
Prostitution is illegal in Vietnam.
Mai Hoa