The Gov't is planning to construct and upgrade three airports in the northern region, namely, the Quang Ninh International Airport in Van Don District of Quang Ninh Province; the Cat Bi Airport in Hai Phong City; and the Sao Vang Airport in Thanh Hoa Province.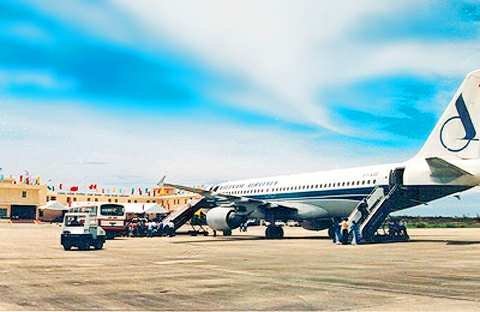 Transport Minister Dinh La Thang on Wednesday discussed the projects with the Government Office and leaders from the People's Committee in Quang Ninh Province.
The Province has been asked to review all plans and make adjustments before submitting them to the Government as well as other authorised organisations.
Related departments in the ministry and Hai Phong City leaders must reflect on the fact that by 2025, eight million passengers will arrive in the city. They should also review the Cat Bi Airport upgrade project to submit to the Prime Minister.
The Transport Ministry recently proposed to the Prime Minister that the Sao Vang Military Airport could also be used as a civilian airport.
According to the ministry, the population of Thanh Hoa Province is VND3.5 million and the number of air passengers may reach 50,000 a year. Thus it is necessary to upgrade Sao Vang into a military and civilian airport.
SGGP