VietNamNet Bridge - A red mud flood suddenly appeared and inundated homes and crops in Duyet Trung Commune, Cao Bang town on November 5.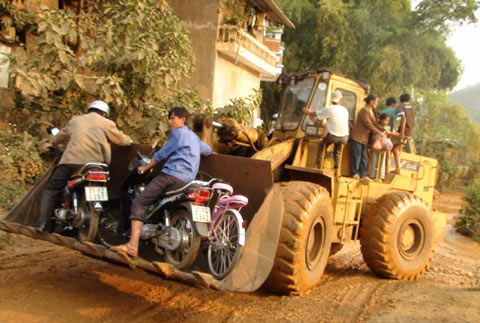 The red mud flood flew down from the breached wastewater reservoir of Na Lung iron ore exploitation plant, under Cao Bang Mineral Resources and Metallurgy Company. 
On November 6 morning, the road leading to the plant turned a knee-deep stream of sludge. Red torrents of mud dipped rice and vegetable fields and overwhelmed homes and wells.
Le Ngoc Quang, deputy chairman of the town's People's Committee said that was not the first time Na Lung inhabitants suffered from the plant's red mud floods.
The commune authorities have ordered the plant to soon clean up houses and fields. In long term, it must have measures to decontaminate the area and compensate local residents.
Authorized agencies have investigated  reasons for the reservoir's breach.
The iron mine has been operating for 20 years. Iron ore, after being mined, will be cleaned by water. The waste water is contained in a reservoir, with four dams, which help deposit mud.
The fourth dam is the last. This dam was built cursorily by soil. After it was broken, red mud rushed out to homes and crops.
Cao Bang Town's chair Le Ngoc Quang said this mine has several times discharged red mud, causing damages to local residents. The local authorities have asked the mine to put an end to this situation but it still happens.
National Assembly deputy Hoang Thi Binh from Cao Bang province, a member of the National Assembly's Committee for Science, Technology and Environment told VietNamNet that this situation end and she will bring this case to the upcoming People's Council meeting of Cao Bang province.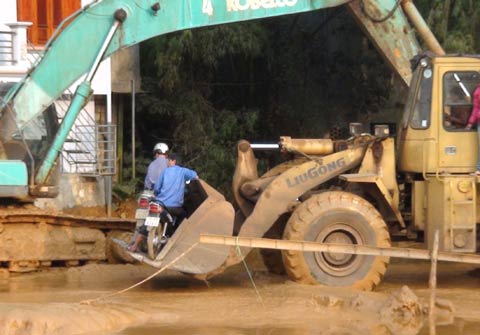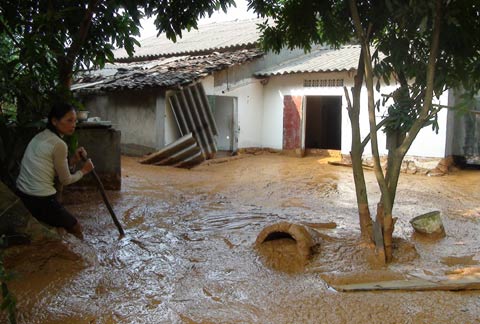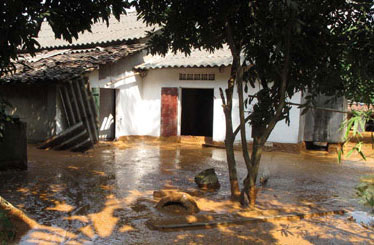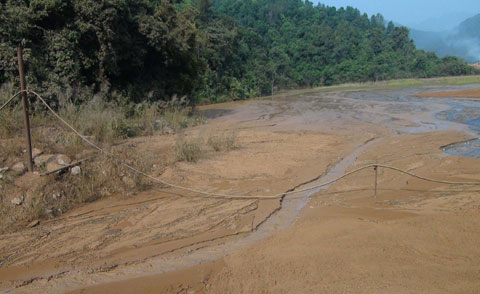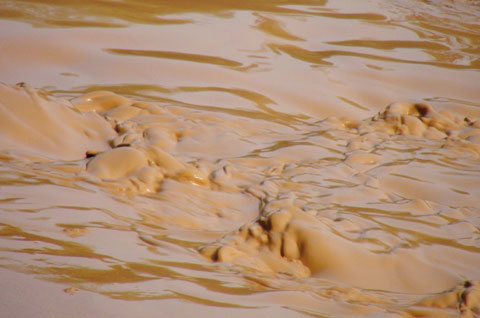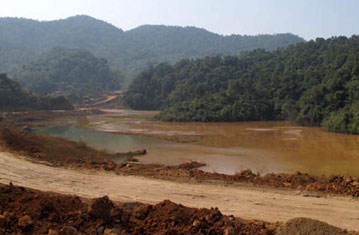 Cao Yen-Le Nhung