VietNamNet Bridge – When the night comes, hundreds of girls put on sexy clothes to show off their bodies at red-light cafes on many roads in Hanoi's suburban districts like Phan Dang Luu (Gia Lam district), Mai Lam (Dong Anh district), Duong Noi and Ba La (Ha Dong district).
Responding to much reportage on local newspapers about red-light streets in Hanoi, a working group of the Hanoi Office for Prevention of Social Evils made a field trip to the suburban districts of Gia Lam, Dong Anh and Ha Dong.
The following photos were taken during this trip by VNExpress.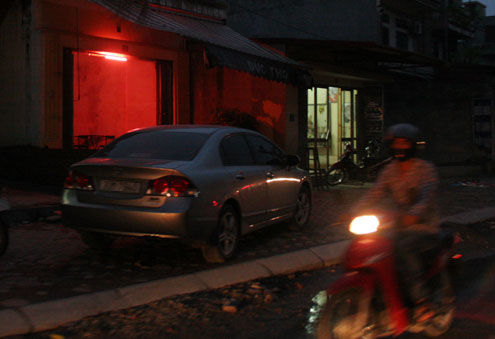 Phan Dang Luu road in Gia Lam district is only several meters long but it has
been known for years as a hot spot for prostitution. At 7 pm, this street is
died in red color by red light from cafes along the road. In the dim red light,
girls wearing short skirts and topless sit at the door of cafes to invite men.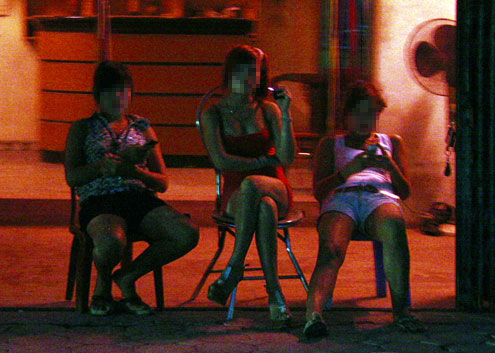 There are a dozen of red-light cafes on Mai Lam road in Dong Anh district.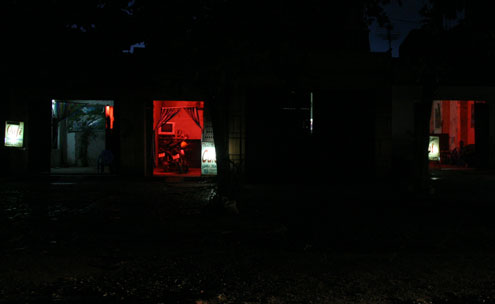 After counting, an official from the Hanoi Office for Prevention of Social Evils
 said that the number of red-light coffee shops there has reduced.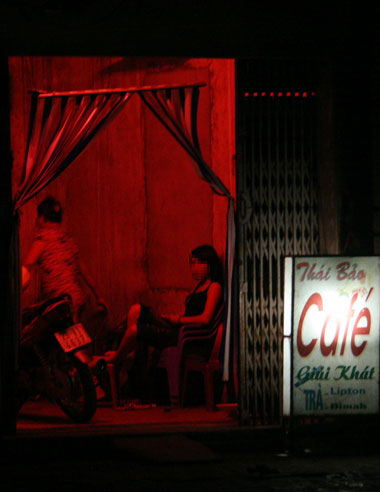 Dozens of red-light cafes are located on a road in the suburban district of
Quoc Oai, Hanoi. According to girls there, the price for a "quick train" (slang of prostitutes for one service).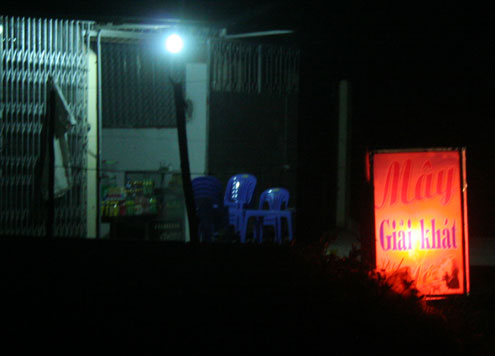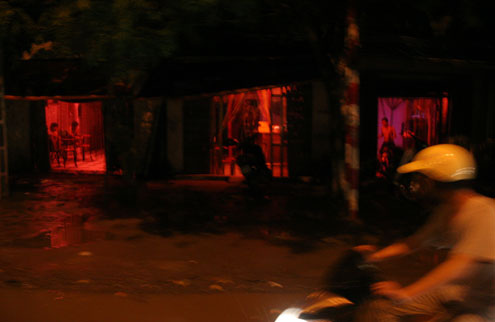 In La Duong village in Duong Noi commune, Ha Dong district, there are many disguised coffee shops.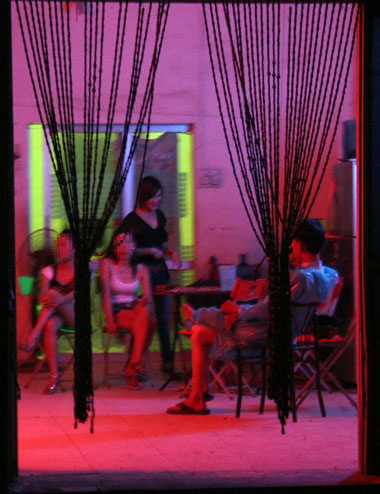 Girls in show-off clothes solicit men.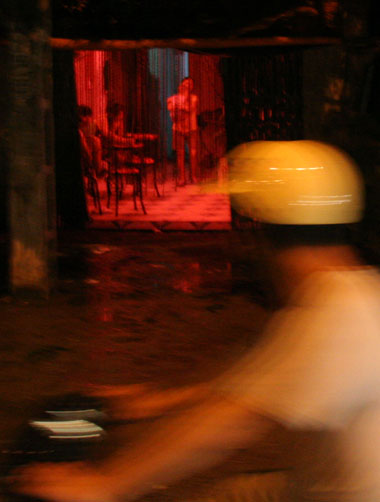 Most men who pass this road cannot ignore these girls.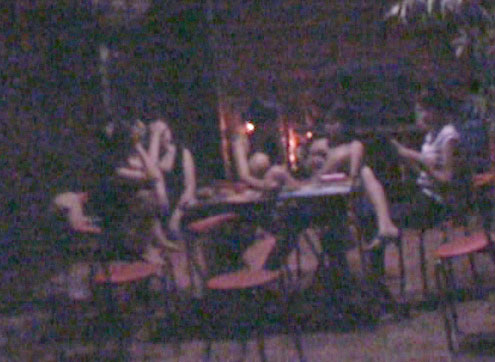 Prostitutes sit in coffee shops along a road in Ha Dong to wait for "clients".
PV