Information and communication technology (ICT) is targeted to become one of four key industries in HCM City, with an average growth of 30 per cent per year by 2015.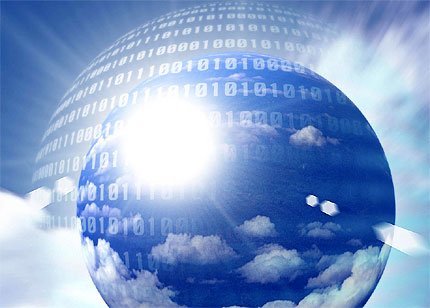 Nguyen Anh Tuan, deputy director of the city's Department of Information and Communications, said the goal was one of many targets set by the city's Information and Communication Development Programme for the 2011-15 period, which was approved recently by the city's People's Committee.
"Although the entire programme was approved only several days ago, some parts of it actually began in 2011," Tuan said. "It is more comprehensive than the 2005-10 programme."
Tuan said that by 2015 the ICT sector aimed to contribute 10 per cent to the city's gross domestic product (GDP).
"Although we have no exact figure, we predict that ICT is now contributing only 5-6 per cent to the city's GDP," he said.
To reach the targets, an e-government system would be set up in HCM City, including all rural districts and communes, in which 100 per cent of public services would be implemented online.
Under this scheme, 70 per cent of documents of State-owned agencies and companies would be exchanged through the Internet.
In addition, 100 per cent of the data of the government's staff would be managed on the Internet through application of modern information technology, including email.
As part of the plan, many sectors, including education, healthcare and transportation, would have opportunities to apply ICT to their administrative activities.
Another goal would be to move underground the entire power cable system in the main parts of HCM City and half of the cables on main roads. As part of the 2011-15 plan, the Internet system would be improved so that people in most areas of the city can use it.
The aim is to have 70 per cent of the city's total population with Internet access by 2015.
"The level in 2011 was only 40 per cent," Tuan said.
To implement the programme, the city plans to adjust its legal system and improve infrastructure for communications and information technology.
To achieve success, a key objective will be the development of human resources.
Under the plan, a chain of software centres in HCM City and neighbouring provinces would be set up, and investors would be encouraged to transfer and develop technology.
The city government has promised that it would support and assist companies in finding capital and promoting trade to create made-in-Viet Nam products that could be competitive in the world market.
In addition, matters relating to intellectual property would also be strongly protected under the programme.
The city will also offer support to improve human resources for ICT.
"Human resources and capital are the two biggest challenges for us. This year, the capital needed for the programme is estimated to be thousands of billions of dong," Tuan said. "We, however, have solved the problem by calling on many big investors, such as Viettel, to join us. We believe that we will be successful."
The People's Committee recently approved the entire ICT programme as a response to the Government's national strategy on transforming Viet Nam into an advanced ICT country, which was approved more than a year ago.
VNS