VietNamNet Bridge – An Ariane 5 missile brought Vietnam's Vinasat-2 and Japan's JCSAT-13 satellites into the orbit, from Kourou launching ground in Guyana.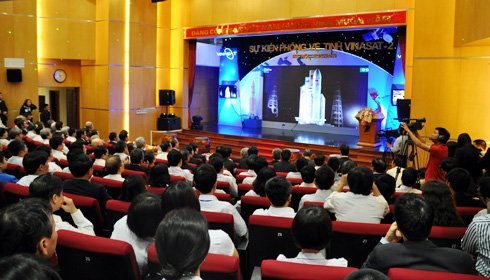 Watching the launch at VNPT' headquarters in Hanoi.
The 36-minute process of Ariane 5 and the two satellites successfully finished at 5.49am when Vinasat-2 split from the missile and moved to its position – 131.8o East on the orbit. Earlier, supported by two auxiliary missiles, Ariane 5 left the earth at 5.13am.
Within 30 seconds, two auxiliary missiles burnt more than 1,000 tons of fuel at the temperature of 3,000oC. After that, the two missiles separated from the major missile. Ariane 5 moved to the west and flew faster into the orbit.
At 5.16am, Ariane 5 went through the atmosphere and crossed the Atlantic Ocean within 20 minutes. In the western bank of Africa, JCSAT-13 split from the missile. Adriane 5 continued bringing Vinasat-2 to its position.
At 5.49am, Vinasat-2 split from the missile to its position. The launching was announced to be a success.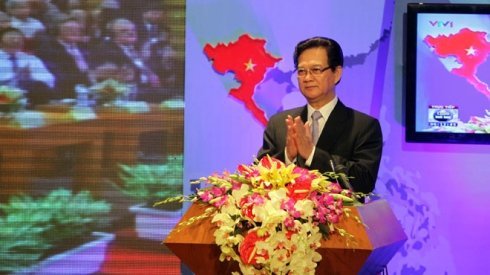 PM Nguyen Tan Dung congratulates VNPT on the successful launch.
Watching the launch at the headquarters of the Vietnam Post and Telecommunications Group (VNPT) in Hanoi, PM Nguyen Tan Dung confirmed that the successful launching of Vinasat-2 is a significant event that marked a great move of Vietnam's telecom industry.
Manufactured by Lockheed Martine from the US, VINASAT 2 is outfitted with Ku band transmission beams to blanket Southeast Asia and adjacent areas. The satellite weighs approximately 3 tons and has a lifespan of 15 years. The satellite will offer direct television broadcasting, telecommunications and Internet services.
Vinasat-2 project was implemented over two years, from October 2009, at total investment of $260-280 million. Earlier, Vinasat-1 was launched in April 2009. Both projects were invested by VNPT.
The launching process in pictures: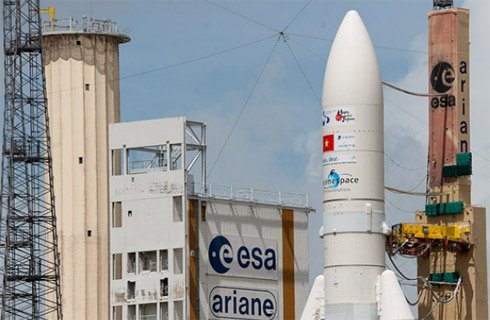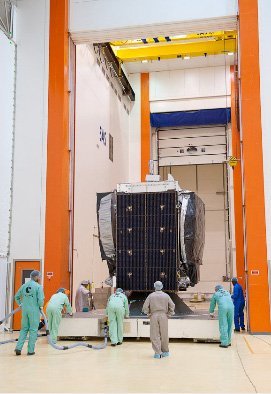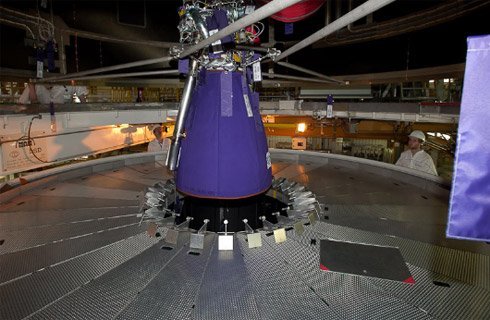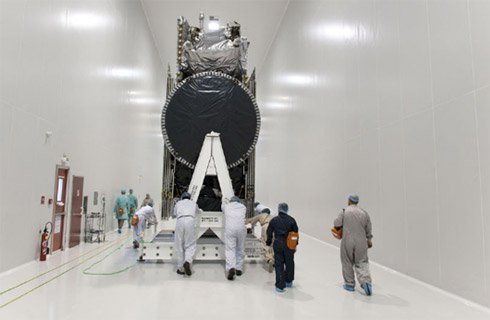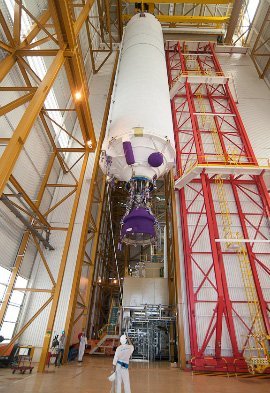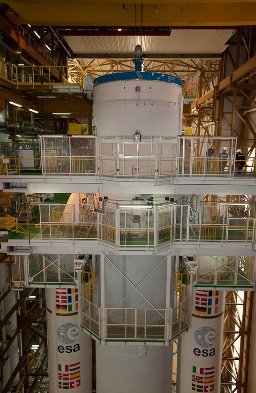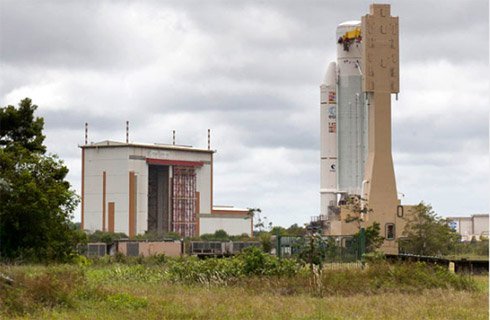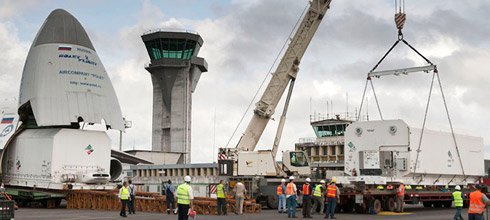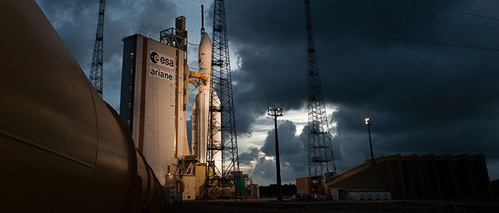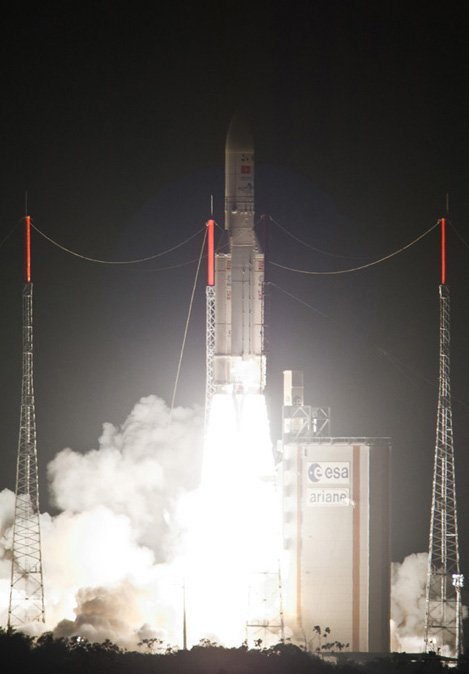 PV