VietNamNet Bridge – Vietnamese people will have a chance to see the Lyrids meteor shower, the most outstanding astronomic phenomenon in the early months of 2012.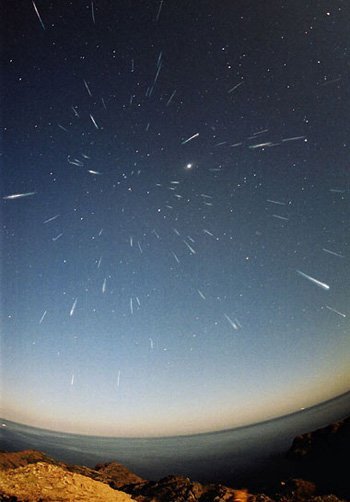 Mr. Nguyen Duc Phuong, from the Vietnam Astronomy and Space Association, says that the Lyrids meteor shower will be at the maximum at around 2am of April 22, with around 20 meteors per hour.
From April 15 to 26, people can see some meteors of the Lyrids, but with small numbers.
"The meteor shower appears in the early of the lunar month, when there is no moonlight. This is a favorable condition to observe this astronomic phenomenon," Phuong says.
A meteor shower is a celestial event in which a number of meteors are observed to radiate from one point in the night sky. These meteors are caused by streams of cosmic debris called meteoroids entering Earth's atmosphere at extremely high speeds on parallel trajectories.
S. Tung