The nuclear reactor in the Central Highlands of Da Lat City was back in operation on March 20 with 92 low-enriched uranium fuel rods (LEU), said Dr. Nguyen Nhi Dien, head of the Da Lat Nuclear Research Institute.
Vietnam to return nuclear fuel to Russia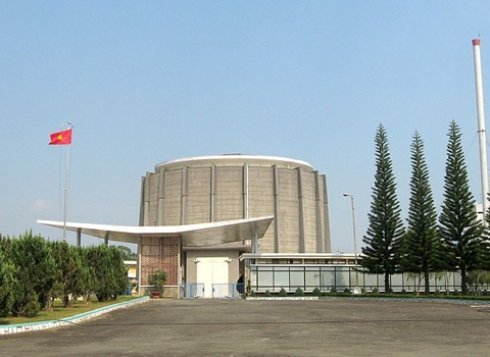 Last November, the nuclear reactor had to stop working to convert highly-enriched uranium fuel (HEU) rods to LEU in order to produce medical isotopes for major hospitals nationwide.
Before that Da Lat had imported 102 LEU fuel rods from Russia.
The used 92 HEU fuel rods are currently being preserved at the institute and expected to be transferred to Russia next May according to an agreement signed by Deputy Minister of Science and Technology Le Dinh Tien and Russia's Deputy Director General Nikolay Spasskiy of the Rosatom Nuclear Energy Corporation in Hanoi on March 16.
The reactor, which used to conduct nuclear and neutron physics research, was built in 1960 with American assistance.
From 1974 to 1975 when the Vietnam War accelerated, the reactor's fuel bars were removed and transferred to the US.
The reactor was restored in 1982 with assistance from the former Soviet Union and the International Atomic Energy Agency.
It started operating on March 20, 1984.
Tuoitre