A recently released survey by Yahoo showed that Vietnam tops Southeast Asian countries in spending on mobile internet services, with an average of $24 per month.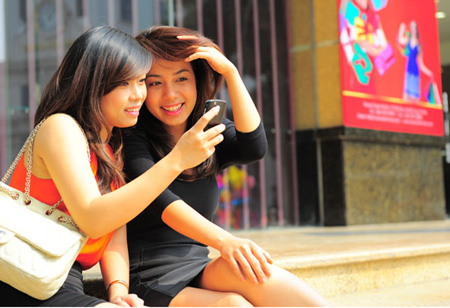 Vietnam ranks second only to Malaysia in terms of internet access from mobile devices.
In Vietnam most internet users from mobile devices are men between the age of 15 and 24. Many of them use "smart phones" which can be bought for between VND2-4 million ($95.2-190.47).
The prices are quite low compared to the the services offered, including internet access and numerous applications.
David Jeffs, head of Yahoo! Insights, said, "Currently, in Vietnam mobile internet users account for one-third of the country's total internet users. We expect this rate to sharply increase in time to come, particularly in the cities of Danang and Can Tho."
Another finding of the survey was that, while other Southeast Asian countries used access to the mobile internet to use social networking sites, in Vietnam it is mostly used for chat, email and searches.
Nokia is the most popular mobile phone used for mobile Internet services in Vietnam, accounting for 51 per cent of the market share, followed by Samsung (16 per cent), LG (7 per cent), Apple (6 per cent), Sony Ericsson (5 per cent), Q-Mobile (4 per cent) and Blackberry (3 per cent).
Mobifone is the largest mobile internet service providers in Vietnam, holding 60 per cent of the domestic market share. The runners-up are Viettel with 26 per cent, Vinaphone (11 per cent) and Vietnammobile (1 per cent).
Dtnews