The Australian dance company 'Remnant Dance' will present to Vietnamese viewers contemporary dance moves in a series of performances in Hanoi from Friday until June 30.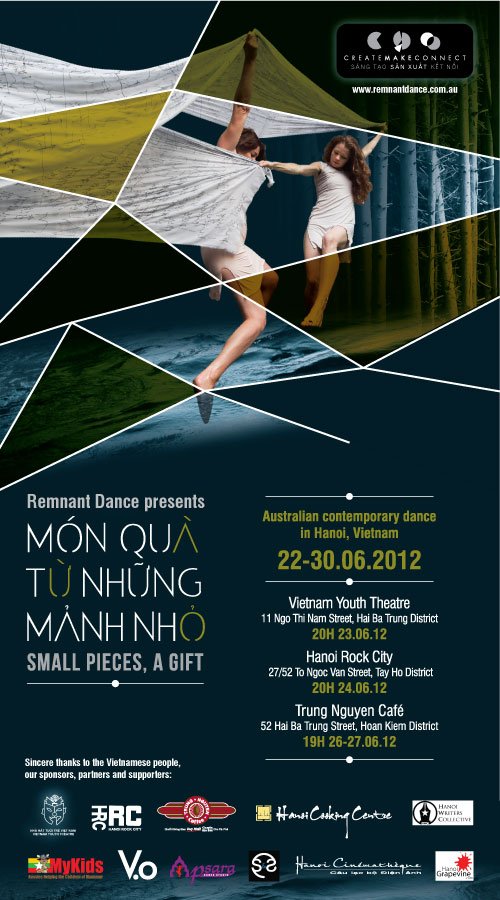 This is the first tour of the troupe in Vietnam to bolster cultural exchanges between the countries.
Lucinda Coleman, Remnant Dance founder and choreographer, says she is excited about bringing Australian contemporary dancers to Hanoi, where there is a long history and appreciation of dance.
"The creative process transcends cultural and linguistic differences and allows for human connectivity through one of the most powerful of human faculties: the imagination," said Coleman.
Remnant Dance performs at the Vietnam Youth Theatre at 8 p.m. on Saturday, then at Hanoi Rock City, 27/52 To Ngoc Van Street, Tay Ho District at 8 p.m. on Sunday. The troupe will also collaborate with Hanoi Writers' Collective and Apsara Dance Studio to perform at Trung Nguyen coffee shop, 52 Hai Ba Trung Street on June 26 and 27.
The troupe will also hold a workshop for members of the Vietnam Youth Theatre.
SGT