VietNamNet Bridge - Philippine President Benigno Aquino says his country will not be bullied by China in a territorial dispute over the Spratly Islands in the East Sea.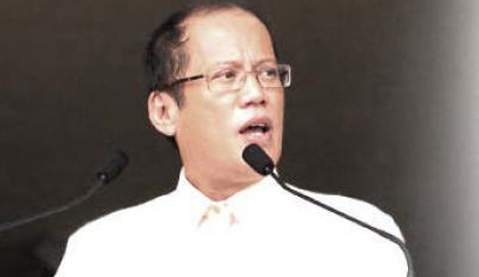 President Aquino says the Philippines reserves the right to explore its waters despite China's rival claims.
China, which claims the Spratlys and all other waters in the South China Sea, last week demanded that its southern neighbours halt any oil exploration there without Beijing's permission.
Mr Aquino says the Philippines is open to dialogue but does not want to be pushed around.
"We're not going to engage in an arms race with them," Mr Aquino told reporters in Manila.
"We are not going to escalate the tensions there, but we do have to protect our rights and that has to be very, very clear.
"We will not be pushed around because we are a tiny state compared with theirs."
President Aquino's comments came as Chinese state media reported Beijing is to boost its coastal forces by adding ships and 6,000 personnel by 2020.
The expansion of the China Maritime Surveillance (CMS) forces, a paramilitary law enforcement agency that patrols China's territorial waters, was unveiled two days after the country sent its largest civilian maritime patrol ship to the East Sea.
The official China Daily says the maritime forces, under the State Oceanic Administration, will have 16 aircraft and 350 vessels by the end of the country's five-year plan ending in 2015, and more than 15,000 personnel and 520 vessels by 2020.
China's claim is by far the largest, forming a large U-shape over most of the sea's 1.7 million square kilometres, including the Spratly and Paracel archipelagos.
This week, Beijing warned outside countries not to step into the dispute, after Vietnam said other countries, including the United States, could help defuse the tension.
The Philippines said on June 17 it would send its ageing navy flagship into the disputed waters. However defence department spokesman Eduardo Batac insisted the deployment was a routine assignment and had nothing to do with an announcement by China on June 16 that one of its maritime patrol vessels would pass through the area.
In related news, at the third ministerial meeting between the Philippines and Australia in Canberra, the two sides shared the view that international law, especially the 1982 UN Convention on the Law of the Sea should be the basis for solving disputes in the East Sea.
The Philippines also called for ASEAN member countries to raise their common voice on developments in the East Sea.
Source: australianetworknews, philstar