VietNamNet Bridge - Two members of the British House of Common, George Howarth, Chairman of the All-Party Parliamentary Group for Vietnam and Mark Hendrick, Chairman of the All-Party Parliamentary Group for China, petitioned against the growing tension in the East Sea.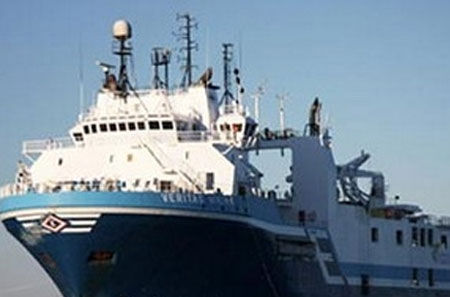 Both MPs called for multilateral and bilateral negotiations to settle the East Sea issue peacefully and preserve the regional stability.
They are concerned about the escalating tension in the East Sea.
They said they appreciate the Chinese Foreign Ministry's declaration that they will not use force to deal with the issue and the Association of Southeast Asian Nations' (ASEAN) appeal for a peaceful settlement of the issue in compliance with international law, the UN Charter, the United Nations Convention on the Law of the Sea (UNCLO 1982), the Declaration on the Conduct of Parties in the East Sea (DOC).
They also called on the concerned parties to restrain themselves in order not to complicate the situation.
**On June 9, a Chinese fishing boat, supported by two Chinese fishery administration vessels, deliberately cut the survey cables of the Viking II, a ship hired by the Vietnam National Oil and Gas Group, when it was conducting seismic surveys at Lot 136/03.
Previously, on May 27, three Chinese maritime surveillance vessels joined in cutting the cables of the Binh Minh, another exploration ship of Vietnam, to prevent the legal operation of the Vietnam Oil and Gas Group (PetroVietnam).
On June 13, Senators Jim Webb and James Inhofe introduced a Senate resolution expressing their concerns over China's repeated use of force to declare its sovereignty over the East Sea.
Source: VOV