Asynchronous urban development is common across the country, with zoning plans only available for some urban areas when they have already been developed, said Minister of Construction Trinh Dinh Dung at an online meeting on Tuesday.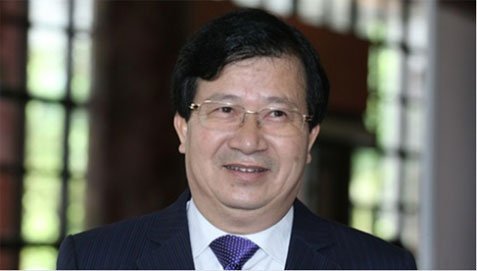 Minister of Construction Trinh Dinh Dung
.
The fact that land is allocated en masse to urban projects, coupled with the shortcomings in urban planning of localities, has broken the general planning and saw urban development slip out of control.
Therefore, Dung stressed there are still many challenges for urban development in the country. Urban development lacks planning and synchronous infrastructure, while traffic congestion and environmental pollution adversely affects the quality of life
Dung ascribed such a situation to the inadequate legal system related to urban development, with gaps in some fields and overlaps in others. In addition, sanctions against violations have yet to be specified.
Furthermore, the State management of construction fails to keep in pace with the development demand of the country. It can be said that ministerial and local agencies really care about planning, especially spatial planning and urban planning.
"760 urban areas nationwide all have general planning, but planning is slower than required. There are cases in which urban areas have already been developed when planning schemes are finalized," said Dung.
That is not to mention poor-quality planning and insufficient planning, especially zoning and detailed planning, he added.
The minister stressed general planning only sets orientation for urban development. In order for sustainable development, there must be zoning and detailed planning.
In fact, many urban areas have been developed based on only general planning. Lacking detailed planning, urban zones are fragmented and separated, creating the so-called urban villages.
Citing Linh Dam New Urban Area in Hanoi as an example, there is no zoning plan for administrative and healthcare centers to serve over 20,000 people living there.
Similarly, the Hanoi-based My Dinh I Urban Area has a land plot for building a school, but so far construction has still to begin.
In addition to the lack of necessary planning schemes, planning adjustment has not received due attention. Also, several urban areas are developed spontaneously without taking into account population growth.
Dung highlighted the legal system which must be improved, especially regulations on urban development management.
SGT