VietNamNet Bridge – Danish crown prince Frederik will pay a visit to Vietnam later this month and ride around Hanoi's iconic Hoan Kiem Lake.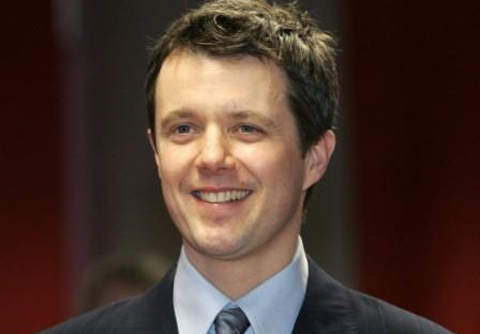 Crown Prince Frederik of Denmark.
At the invitation of Vice President Nguyen Thi Doan, prince Frederik will make his first official visit to Vietnam on November 28. The prince will be accompanied by Danish Minister of Trade and Investment, Danish businessmen and educators.
The 4-day visit is part of the program to commemorate 40th Vietnam-Denmark relations. During his time in Vietnam, the Danish prince will meet with President Truong Tan Sang and Prime Minister Nguyen Tan Dung and sign a joint declaration.
On November 29, the prince will participate in the launching ceremony of the first Week on Climate Change in Vietnam and pedal around Hoan Kiem Lake with Vietnamese Minister of Natural Resources and Environment Nguyen Minh Quang.
Prince Frederik, 43, is the elder son of Queen Margrethe II and Henrik, the Prince Consort.
On 14 January 1972 he became Crown Prince of Denmark while his mother succeeded to the throne as Margrethe II.
In 1995 Crown Prince Frederik obtained his MA degree in Political Science from University of Aarhus. The Crown Prince was posted as First Secretary to the Danish Embassy in Paris from October 1998 to October 1999.
In the period 2001 and 2002, the Crown Prince completed further training for leaders at the Royal Danish Defense College. Crown Prince Frederik remains active in the defense, and in the period 2002–2003 served as a staff officer at Defense Command Denmark, and from 2003 as a senior lecturer with the Institute of Strategy at the Royal Danish Defense College.
Crown Prince Frederik married with Mary Elizabeth Donaldson, an Australian marketing consultant in 2004 and has two children.
Denmark and Vietnam set up diplomatic ties in 1971. In 1980, Denmark opened its embassy in Hanoi and in 2000; Vietnam inaugurated its embassy in Copenhagen.
In the last four decades, the two countries have focused on development cooperation. Denmark sees Vietnam as a fast developing and potential country in Asia, while Vietnam needs Denmark's assistance in oil and gas and green development.
The program to celebrate 40th year of Vietnam-Denmark relations will take place from November 28 to December 1, in Hanoi and HCM City, with various cultural and sport activities.
PV