VietNamNet Bridge - China's recent disputes with Vietnam and the Philippines over oil exploration in the East Sea are challenging its own diplomatic strategy of maintaining a low profile on the international stage.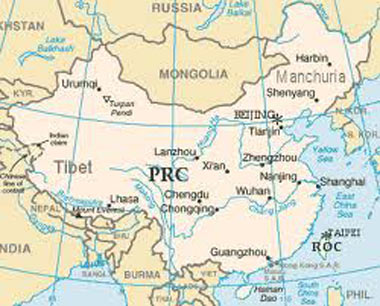 The Chinese government still hopes to "play it safe" while tackling international disputes, a diplomat in Beijing told Want Daily. However, pressure from various interest groups in the country such as petroleum companies is posing a dilemma for senior Chinese officials, who are caught between diplomatic interests and energy interests, the diplomat added.
Given the diplomatic setbacks faced by China in 2010, when it was involved in territorial disputes with Japan, Vietnam, the Philippines and India, this year China's diplomatic strategy is focused on befriending its neighbors, as well as the United States.
This much can be seen from Chinese president Hu Jintao's visit to the United States at the beginning of the year, and Chinese premier Wen Jiabao's trip to Japan after the March 11 earthquake.
However, the diplomat added, while China favors restraint in its interactions with other countries, several domestic interest groups are pressuring the government to act otherwise.
For example, he said, oil companies are urging the government to launch large-scale oil explorations in the South China Sea (East Sea) on the pretext that unrest in North Africa and the Middle East could affect oil supplies this year.
China recently completed an exploration of the physical environment of the East Sea, gaining in-depth understanding of the oil and mineral resources in the area, noted the diplomat, adding that the country's deep-sea oil technology had achieved several breakthroughs this year.
The diplomat believed that these factors could place more pressure on the Philippines and Vietnam and intensify the sovereignty disputes in the maritime region.
China is expected to begin operations in the East Sea from August, Mi Lijun, the chief inspector of China National Offshore Oil Corporation's exploration department, said in June.
Source: wantchinatimes