VietNamNet Bridge – Unsafe food has become a hot topic in Vietnam - from rotten fat to dried food with maggots. But is it a media induced panic or should Vietnamese people be very concerned about what they are eating?

Food-related risks are unavoidable, says health official
Is unsafe food poisoning Vietnamese people?
National Assembly rejects setting up of Food Safety Committee
17 tons of frozen food with unclear origin found in Hanoi
Methanol, aldehyde found in deadly southern Vietnam rice wine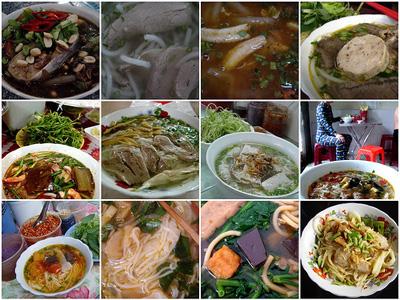 Unsafe food has become a burning issue in Vietnam. Vietnamese people have never had to face so many public food scares. And the risks go way beyond simple stomach upsets as people are increasingly concerned about acute diarrhea and even cancer.
According to a scientific conference on food safety held in Hanoi in December 2009, up to 56 percent of food samples tested were infected with chemicals, growth stimulants and processing substances – all of which are potentially damaging to those who eat it.
Experts discussed at the conference that more and more types of food are infected with chemicals and stimulants. The recent discovery of food containing listeria monocytegene, which can cause poison and complications related to pregnancy is one example. Since early 2009, Vietnam has recorded 111 food poisoning cases with over 4,100 victims, including 31 deaths.
The number of food poisoning cases and discoveries of unsafe food have been on the rise since late 2009. After first detecting rotten fat headed to a full moon cake baker in September 2009, Hanoi police later seized 50 tonnes in total at a warehouse in Dong Anh district.
After that police in Da Nang, HCM City and Thua Thien,Hue continued finding similar loads - seizing nearly 100 tonnes of "dirty" fat.
In December, Hanoi police found further links between dirty fat processers and bakers - including an enterprise processing cakes and maize in La Phu village, Hoai Duc district, Hanoi. Most recently, an enterprise processing dried fruit for Tet in HCM City hit the headlines for having maggots in its ingredients.
Meanwhile, state agencies have launched a campaign calling for consumers to be educated in choosing food. However, it's hard to keep up with sophisticated tricks of producers and what is deemed unsafe.
At the Long Bien wholesale market in Hanoi, local authorities discovered addled squid had been "freshened" by chemicals. Workers described the freshening process as follows: rotten squid is cleaned and then put into a water tank with 1/2kg of salt, ice and 250ml of hydrogen peroxide for one hour. Then squids are then put into centrifugal spinner. After that the squid are washed and boxed for sales.
Reporters who joined police officers in the inspection at Long Bien market saw by with their own eyes boxes of squid. It smelled bad and was covered with worms and dirt and yet tonnes of food in this state were being "processed" every day.
No one taking charge in the fight against unsafe food 
While unsafe food remains a real threat to health in Vietnam, the responsibility for ensuring quality and hygiene belongs to five ministries and, it seems, all are happy to avoid these duties..
At a recent National Assembly question and answer session, many congressmen questioned the cabinet about responsibility for imported fruits containing toxic preservative substances. The Ministers of Health, Trade and Industry, Agriculture and Rural Development stood up to answer but none of them had a clear response.
The Minister of Health had to stand up three times but in the end he asked if he could submit a written response to questions instead.
Health minister, Nguyen Quoc Trieu, outlined the responsibility of related ministries in controlling food hygiene and safety. The Ministry of Agriculture and Rural Development is responsible for pesticide in food. The Ministry of Trade and Industry is in charge of the processing technology and the use of artificial colourings in food. The route taken by food from farms to the dinner table is the Health Ministry's responsibility.
However, the three Ministers were confused when NA deputies asked them about a specific case.
In fact, up to five ministries are associated with food hygiene control: the Ministry of Health, Ministry of Industry and Trade, Ministry of Natural Resources and Environment, Ministry of Agriculture and Rural Development and Ministry of Science and Technology. However, none of them have stepped forward to take overall responsibility.
Admitting a key role in managing food hygiene, health Minister, Nguyen Quoc Trieu, requested sympathy for his ministry. He said that it is important to have a clear mechanism among related ministries in controlling food hygiene because one ministry cannot order another around.
Prof. Nguyen Minh Thuyet, vice chairman of the NA's Committee for Culture ,Education ,Youth and Children, said that the existing Order on Food Safety doesn't have detailed regulations and doesn't specify responsibility of related agencies.
Thuyet said their is an absence of strong sanctions against producers and traders of food products as well as state management bodies so it is difficult to deal with food scandals.
Establishment of independent agency for food hygiene suggested
The need to have a government body to unify the control of food hygiene was discussed by experts when they compiled the Law on Food Safety.
According to the draft law, the Ministry of Health will assume the highest responsibility for food hygiene and safety. However, many people suggested setting up an independent agency controlling food safety, which is under the government. Each province and city will have a local branch, which is managed by the People's Committees.
Thuyet proposed to learn from the experience of the the UK and the US, which have national committees for food and drugs. This committee meet on a monthly basis and meetings are aired live. The people have the right to attend these meetings and question the committee.
Thuyet also suggested assigns this responsibility to the Ministry of Science and Technology because the Ministry of Health is too busy.
PV