VietNamNet Bridge – Some 50 people, including marine commandos were involved in the catch of Hoan Kiem turtle on April 3. After several hours, the legendary turtle was towed to the Rua (turtle) isle in the middle of the lake for treatment of its wounds.
The mission started in the morning, in with some sunlight and light wind. Workers of the KAT group and Hanoi's marine commandos spread a big net and prepare an iron cage.
By 3 pm, workers defined the location of the turtle based on bubbles on the surface. The turtle was driven into the big net, which covered around 200 square meters.
Workers brought the iron cage and an iron net to the water. Within one hour, workers gradually narrowed the net from 200 to 20 square meters with the turtle inside.
At around 4.30 pm, the turtle was driven into the iron cage. The cage was pulled by two boats to the Rua isle. Workers were both pulling the cage and singing.
The turtle was moved from the iron cage to a specialized tank called the "turtle hospital".
Thousands of people, including foreign tourists, witnessed the mission.
Le Xuan Rao, director of the Hanoi Department of Science and Technology, said that workers practiced three times before the catch.
This was the second time that Hanoi fished out the turtle for treatment. The first time, on March 8, the mission failed because the turtle torn the net and escaped.
A "turtle hospital" was built on the Rua isle. Another tank, which is hundreds of square meters, is being built as the "sanitarium" for the treatment after it is treated on the Rua isle.
Hanoi authorities decided to fish out the turtle for treatment in February 2011, after several times the turtle floated to the surface with many wounds on its body.
Hanoi set up a steering board to save the turtle. Members include scientists and veterinary experts. The board has decided to treat and take care of the turtle in a process ranging between two months to two years.
The city will also improve the aquatic environment of the Hoan Kiem Lake.
The mission in photos: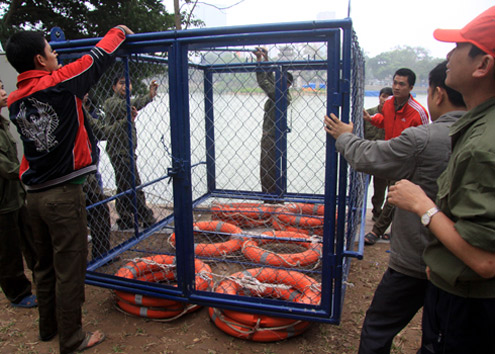 From the early morning, workers of the KAT group prepared for the catch.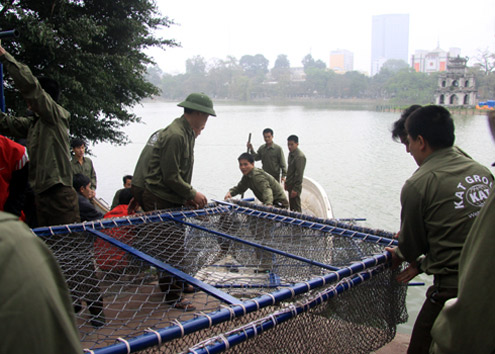 Nets were slung into iron frames.
Checking the nets.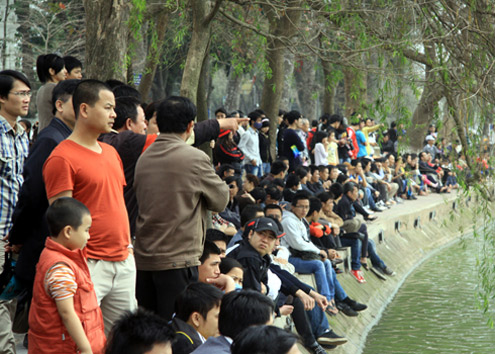 People curiously kept track of the preparation.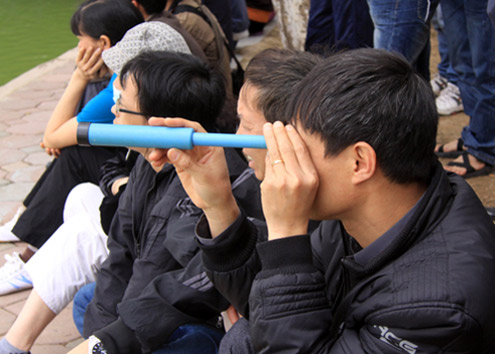 Some used binoculars.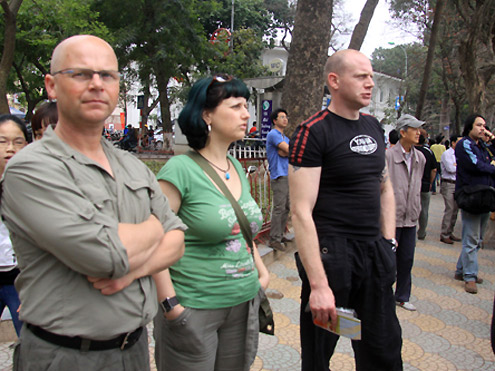 Some foreign visitors.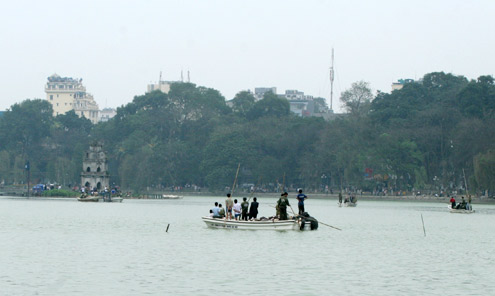 At 2 pm, the turtle floated near the Ngoc Son Temple.
Workers released nets to catch the turtle.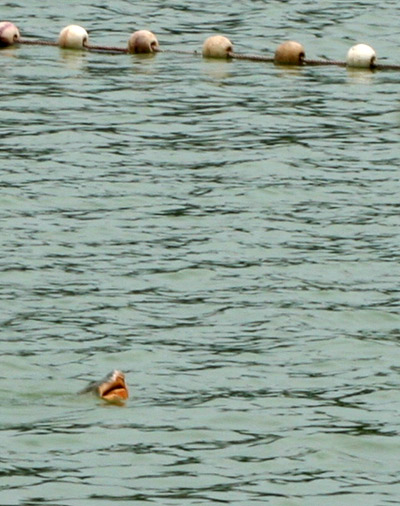 The turtle floated inside the nets.
The turtle escaped twice from workers.
He was caught in the third time.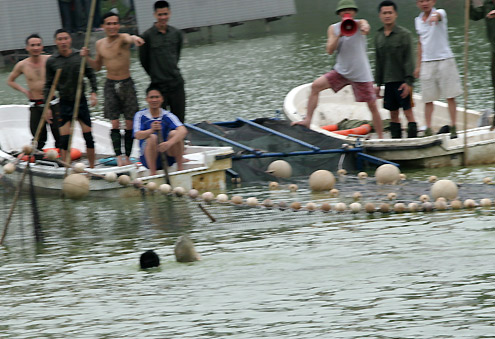 The turtle was driven into the iron cage.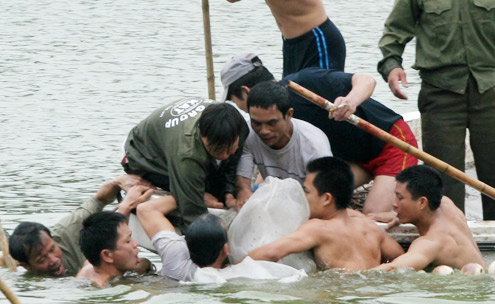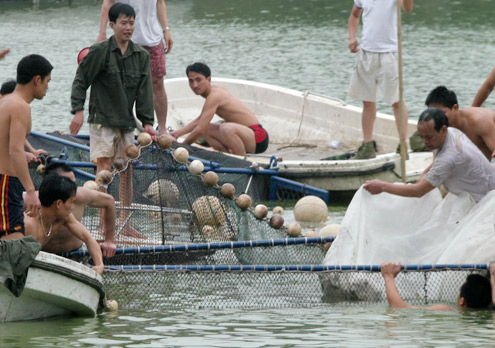 The turtle was driven to the Rua isle at 4. 30 pm.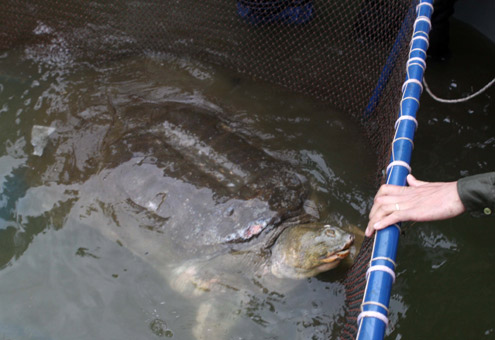 The mission was successful.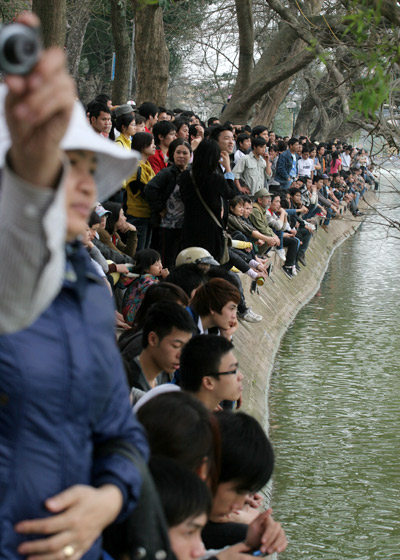 Thousands of people watched the mission for the whole day.
Source: VietNamNet/VNE