VietNamNet Bridge – After the recent cold spells, the sacred turtle living in Hanoi's Hoan Kiem Lake went ashore to sunbathe on March 31, drawing attention from people around.
Hanoi fails to catch Hoan Kiem turtle
Legendary turtle surfaces often, good or bad?
The turtle is suffering from a lot of wounds from fish hooks and pollution-related problems. The local authorities are trying to cure it.
The turtle is among the last four of its kind - the Rafeteus swinhoei – left in the world. Two are being kept in a zoo in China and the remaining one in Hanoi's Dong Mo Lake.
Douglas Hendrie, technical adviser for nonprofit Education for Nature Vietnam and founder of the Asian Turtle Program, said that turtle experts estimate it is probably between 80 and 100-plus years old.
They also believe it is probably the most endangered freshwater turtle species in the world but no one knows the turtle's age or gender.
Some pictures of the creature in the sunbath on March 31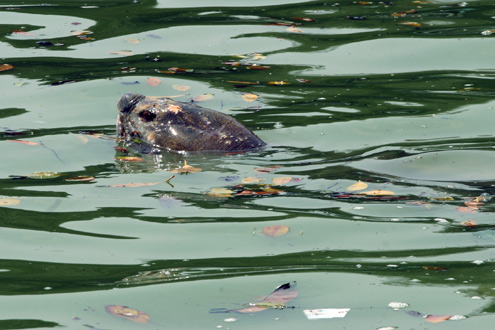 The turtle surfaced at around 8:45am near Hang Khay Street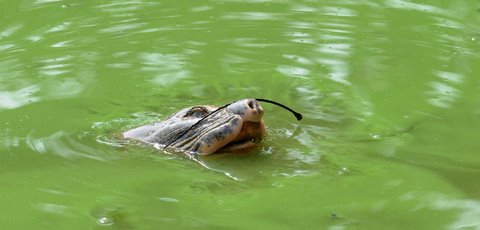 He swam along lakeside, heading to the Central Water Puppetry Theatre.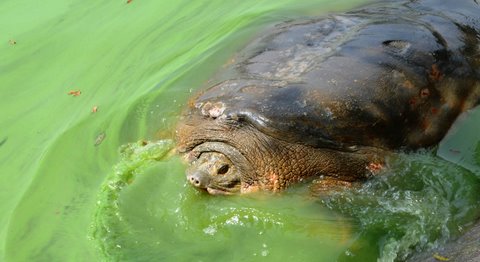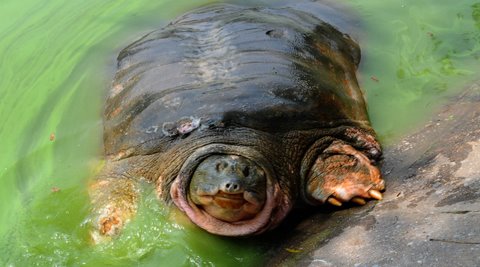 The turtle claimed up to the shore dike under the sunlight.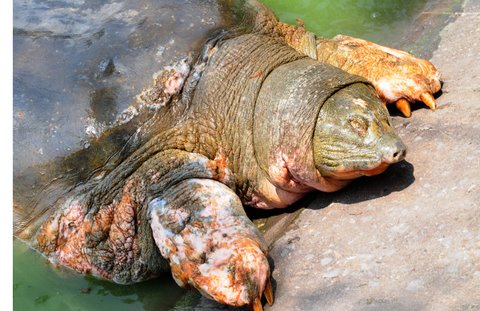 Open wounds were visible on its body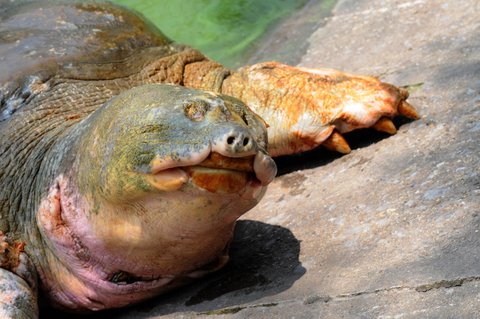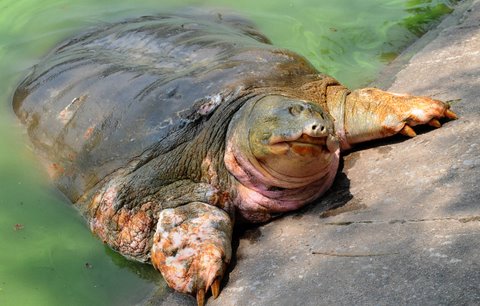 Particularly in its right leg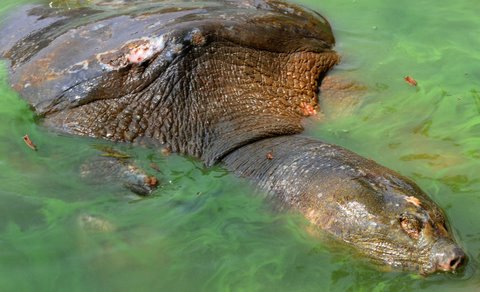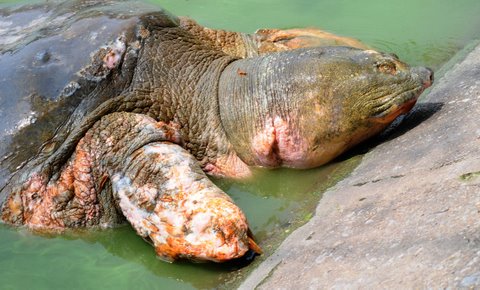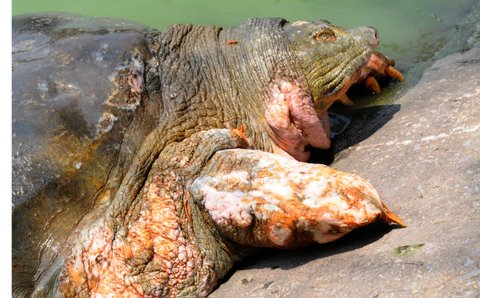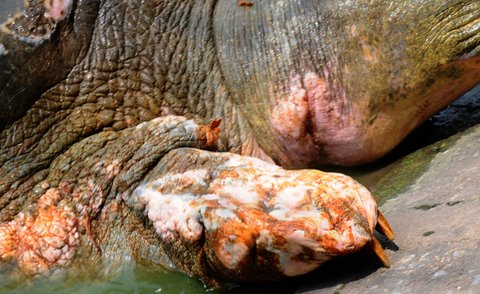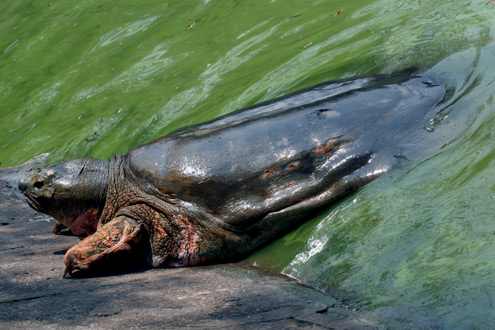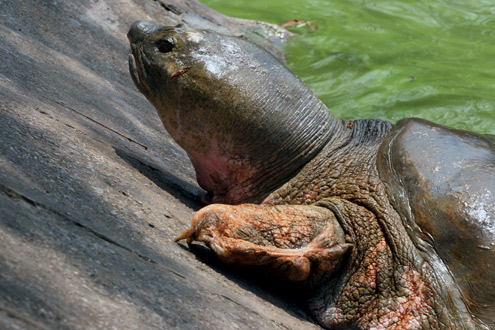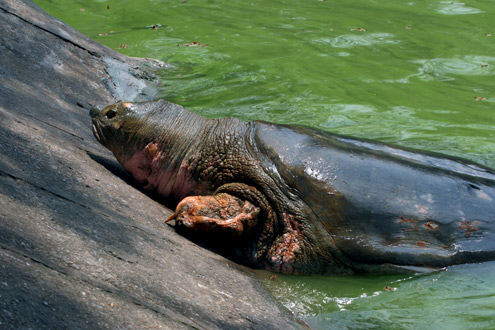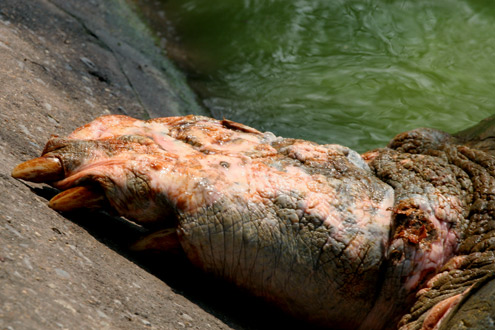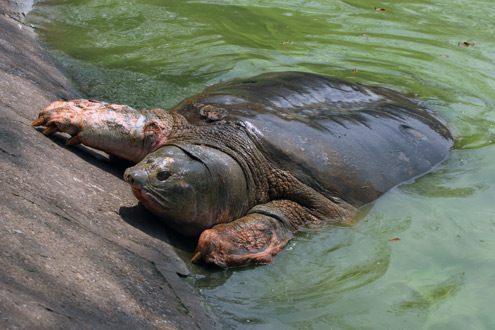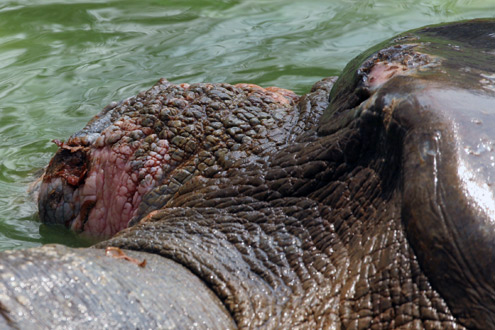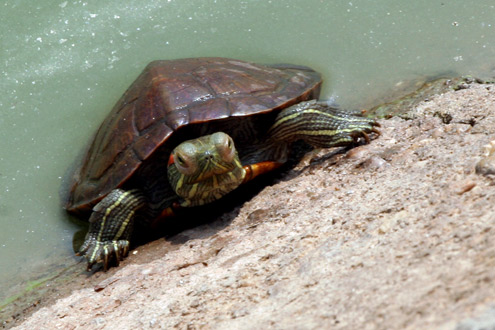 A red-eared turtle nearby tried to go ashore
Source: VietNamNet/VNE