VietNamNet Bridge – As of February 27, clean water has been pumped into the Hoan Kiem Lake, sand bags have been carried to the turtle tower to prepare for the treatment of the old turtle.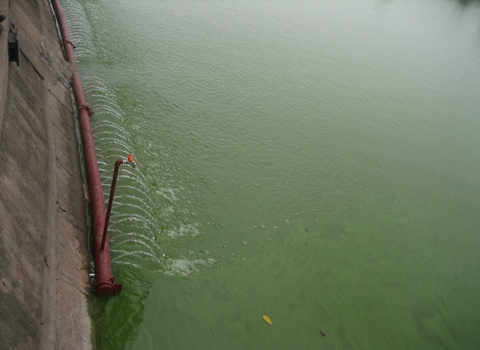 The Hanoi Water Supply Company will pump clean water into the lake until the water level
reaches 7.7m (7.4m at present). Water must be pumped gradually to not make
sudden changes to the lake environment. This task will be carried out in 40-50 days.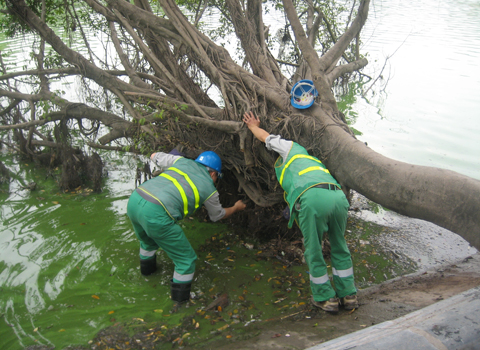 Two workers cut off tree roots to make clear way for the turtle.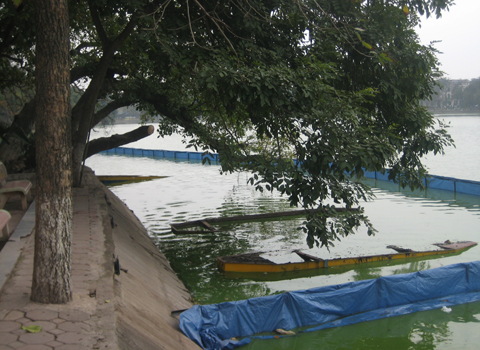 Workers are dredging mud and rubbish in a fenced zone of over 100sq.m. They collected many
big rocks from the lake. Around 500cu.m of mud will be removed.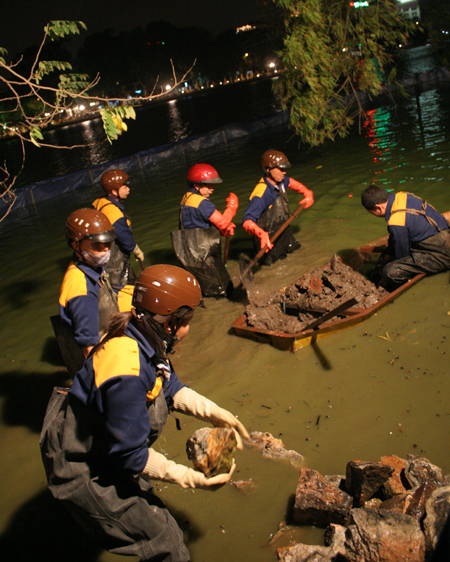 Solid waste blocks fished out from the lake.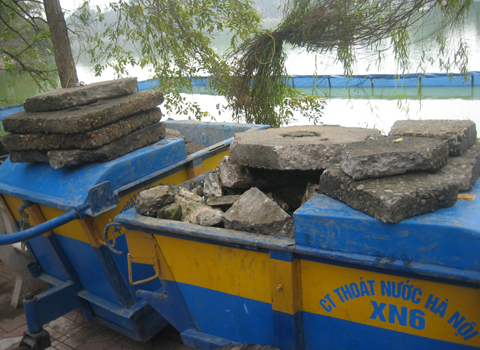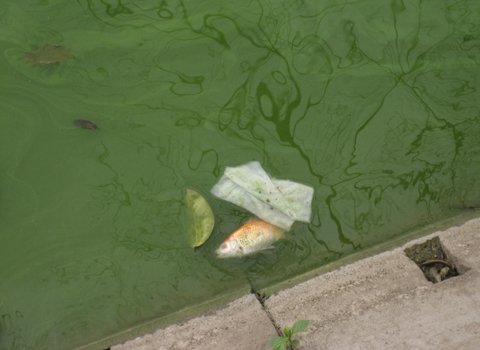 A dead fish in the lake. It is said that Hoan Kiem Lake is very polluted so fish are unable to live.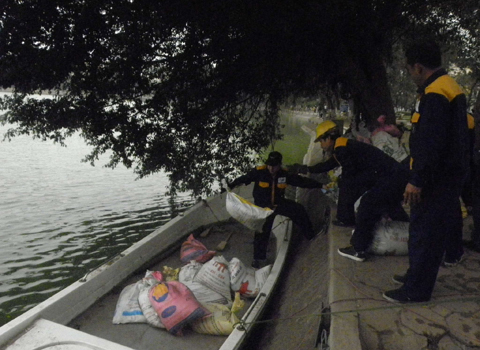 Workers also transport sand to the turtle tower to make a ground for the turtle.
If the turtle climbs up to the ground for exposing himself to the sun, experts will
catch him and put him into a specialized tank for treatment.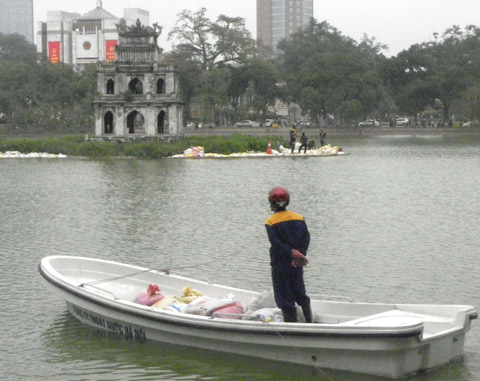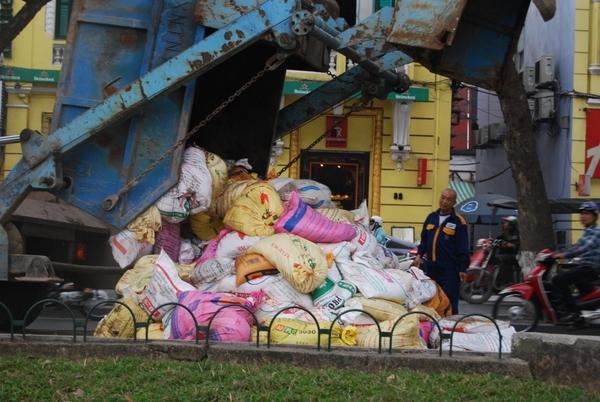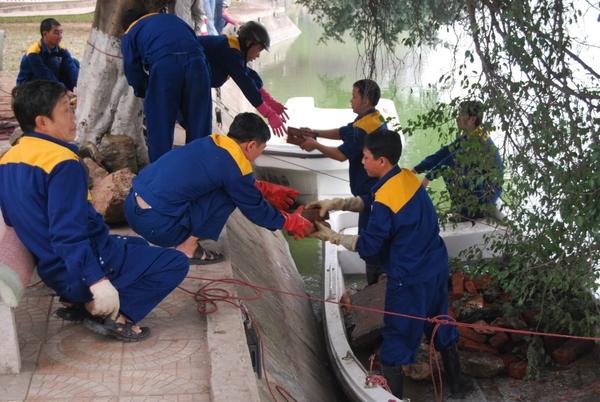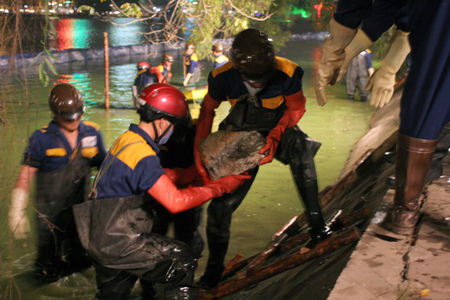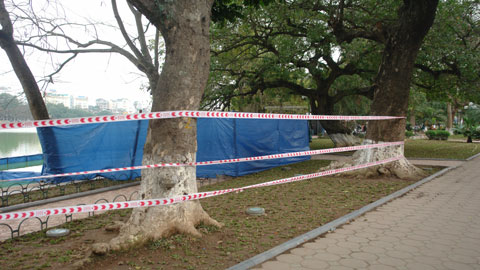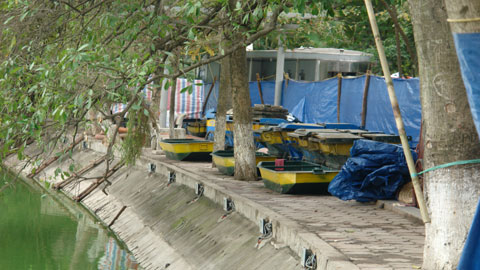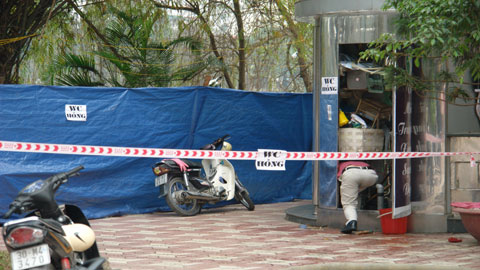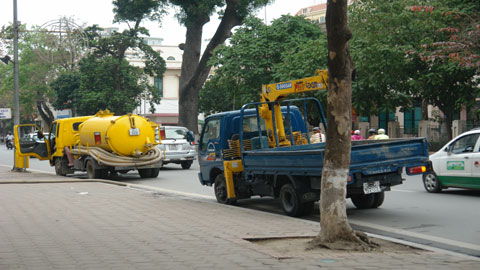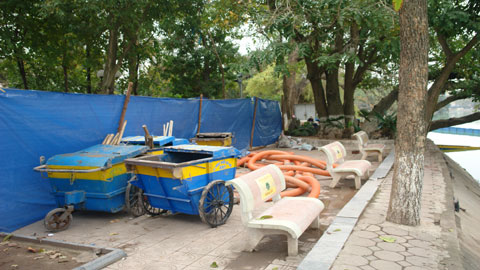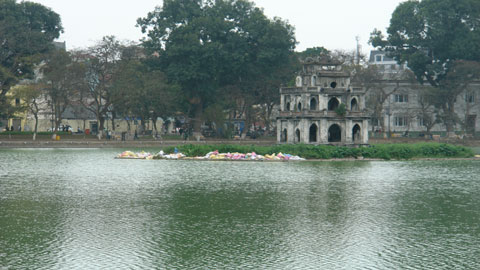 Source: VNE