Ministry of Education overhauling gifted programmes in high schools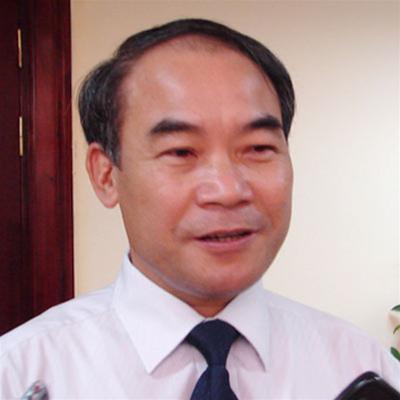 The Ministry of Education is seeking to develop and improve Vietnam's gifted programmes for high school students in the next ten years, devoting more than $118 million USD.
Deputy Minister of Education and Training, Nguyen Vinh Hien, confirmed on Tuesday that Vietnam plans to spend VND 2.31 trillion (USD118.6 million) towards the development of its gifted high school system.
Hien made the remarks during an interview with DTiNews at a seminar on the implementation of the project held in the capital city of Hanoi on Tuesday.
The money will be used to build and upgrade facilities, purchase teaching and studying equipment, develop the teaching staff, and improve the curriculum, said Hien.
Specifically, about VND 624 billion (USD 32 million) out of the total will be spent on developing the teaching staff including sending the teachers abroad for higher education programmes.
Under the plan, Vietnam targets that by 2020 each city or province will have at least one gifted high school. The number of students who attend gifted high schools in a city or province accounts for about two percent of the total number of high school students in that area.
The country also has set a goal that by 2015, all gifted high schools across Vietnam will reach a national standard.
Scholarships funding their way into Vietnamese students hearts
Ho Chi Minh City-based Vietnam Study Encouragement Association awarded 713 scholarships worth nearly VND 1.5 billion (about USD 77,000) on the occasion of the 10th anniversary of the establishment of the "Talent Encouragement" scholarship on Sunday.
The scholarships are titled "1-to-1" to reflect the close and kind relationship between the sponsor and the receiver. They are set up to fund a student for their study at a university in Vietnam.
Speaking at the ceremony, Nguyen Van Cai, one of the first five students to receive the scholarship, says it helped save his life when he was at his lowest.
"The time I entered the university, my mother was seriously ill and my family was very poor," recalled Cai.
Cai said that he always considers Nguyen Thanh Liem, the sponsor for his study at university, as his father.
"He [Liem] gave me the strength and confidence to overcome difficulties in life", said Cai. "He still cares for me and helps me deal with life's challenges even after I graduated from university".
Le Thanh Hung, a professor at the Ho Chi Minh City-based Agriculture and Forestry University, another scholarship receiver, said at the anniversary meeting that he would like to send his deepest gratitude to his sponsors and those in the association for their support and love for him.
He urged all scholarship receivers to work and study hard to merit the award.
Huynh Cong Minh, Director of the Ho Chi Minh City Education and Training Department said the scholarship is the one which has the deepest humane significance that he has ever known.
More than 1,100 students have been awarded with the scholarship so far. Its frequent sponsors include Lawrence S.Ting Fund, French charity EPE, the Japan Vietnam Petroleum Company Limited, and many other individuals.
Quang Binh needs 173,000 sets of textbooks for pupils in flood areas
Schools in flood-hit areas in the central province of Quang Binh are opened after the flood but thousands of pupils lack books and textbooks, said director of Quang Binh provincial Department of Education and Training, Prof. Nguyen Ke Than.
The educational sector in Quang Binh province was heavily damaged by the two historical floods. Five pupils died. Material damage was initially estimated at over 210 billion VND. Most office equipment, teaching aids, books for teachers and students at 284 schools in flood-hit areas were damaged.
With support of authorities at all levels, organizations and individuals, Quang Binh provincial Department of Education and Training instructed educational establishments to stabilize teaching and studying, and support students in danger of dropping out of school to continue their education.
This is also the common situation of education sector in flood-hit areas in central Vietnam. Hundred thousands of textbooks and books were swept away by the flood waters, thousands of schools were flooded. Ten thousands of tables and desks were heavily damaged. Teachers and students in these areas cleaned classrooms to reopen the school.
According to Ngo The Ly, from the central Ha Tinh provincial Department of Education and Training, during the past floods, all student in the province were off school. 258 schools in the province were flooded. 9000-metre wall was collapsed. 13000 houses and hundreds of tenement houses for teachers were damaged. 6 students died. The province is now lacking thousands of textbooks for students at all levels.
Vocational credit to be transferable to colleges
Students at two-year vocational schools and colleges will be allowed to transfer to colleges and universities, according to a new policy from the Ministry of Education and Training and the Ministry of Labour, Invalids and Social Affairs.
In the past, only some colleges and universities in HCM City, Ha Noi and Hung Yen and Binh Duong provinces have opened their programmes to vocational-school students.
The students must have achieved good marks and have two-year work experience in order to apply to the bachelor degree programmes.
However, under the new policy, they do not need to have two years of work experience.
Students at two-year vocational schools must transfer within one and half to two years.
It will take them from three to four years to complete their bachelor's degree.
According to the draft, colleges and universities will have to develop criteria on the kind of training or coursework that can be transferred from vocational schools to colleges or universities.
In order to avoid overlap, it will have to be approved by the Ministry of Education and Training and based on curricula developed by the ministry.
Bui Van Ga, deputy minister of Education and Training, said colleges and universities must post information on the training that can be transferred on their websites. The ministry will give guidance to colleges and universities on curricula.
Source: VNS, dantrinews