VietNamNet Bridge – "Manga Realities: Exploring the Art of Japanese Comics Today", a young, modern and interesting exhibition has attracted many young and old viewers in Hanoi since its opening at the Vietnam Art Museum on May 19.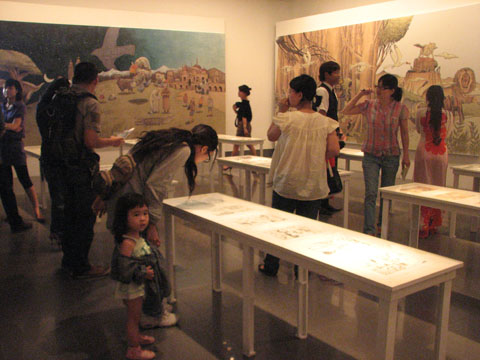 This exhibition focuses on 9 distinguished Japanese manga works that have gained attention since 2000: Number Five, The World God Only Knows, Children of the Sea, Sugar Sugar Rune, BECK, Nodame Cantabile, Solanin, Sennen Gaho, and Five Minutes from the Station. All of these 9 manga works have not yet been translated into Vietnamese and this exhibition will be the first place to introduce them to Vietnamese audience. These manga works were published on famous magazines in Japan from 2000 to 2010.
Based on the nine manga works, nine exhibition zones are set up on the first and second floors of the Vietnam Art Museum, 66 Nguyen Thai Hoc, Ba Dinh, Hanoi.
The exhibition is not only for the youth or manga readers but also for those who love painting, installation art or Japanese culture. Entering the major exhibition room, viewers will see four large-size paintings from "Number Five" manga work by Matsumoto. The paintings feature the landscapes and creatures in a city which doesn't belong to any country in the world. Viewers can also enjoy the art of using water colors by Japanese painters and unique installation artworks.
The exhibition will open until June 16.
Other related activities include:
Weekend Piano Mini Concert: Every Sat and Sun, 10 – 10.30 am & 3 – 3.30 pm, at the exhibition room for "Nodame Cantabile" – 2nd floor of Vietnam Fine Arts Museum.
Vietnamese pianists: Tran Huong Giang and Le Thi Yen will play the piano tunes featured in the manga titled "Nodame Cantabile" on every weekend.
A Manga guidebook in Vietnamese: A guidebook written in a Manga style is available for the visitors during the exhibition. Visitors will enhance their understandings on the exhibition by the unique experience of reading the Manga guidebook during their tour on site.
Lecture Series on Manga:
Lecture I: "Japanese Manga: The entertainment crossing time and space" by Takahashi Mizuki (Cutator, Contemporary Art Center, Art Tower Mito) on 19 May 2011, 2 – 4 pm at classroom 202, Building C, Vietnam University of Fine Arts – 42 Yet Kieu, Hanoi.
Lecture II: "Manga into Art" by Mr. Kusumi Kiyoshi (Art Critic & Associate Professor, Tokyo Metropolitan University) on June 4, 2 – 4 pm, at classroom 202, Building C, Vietnam University of Fine Arts – 42 Yet Kieu, Hanoi.
The lectures will be delivered in Japanese with Vietnamese interpretation.
The exhibition in photos: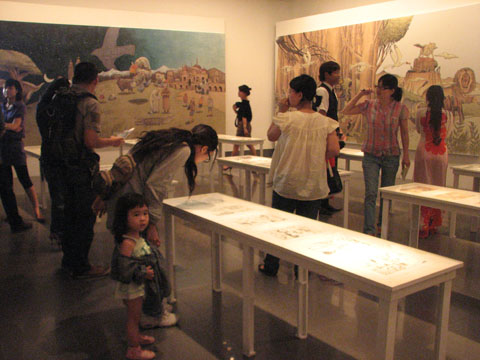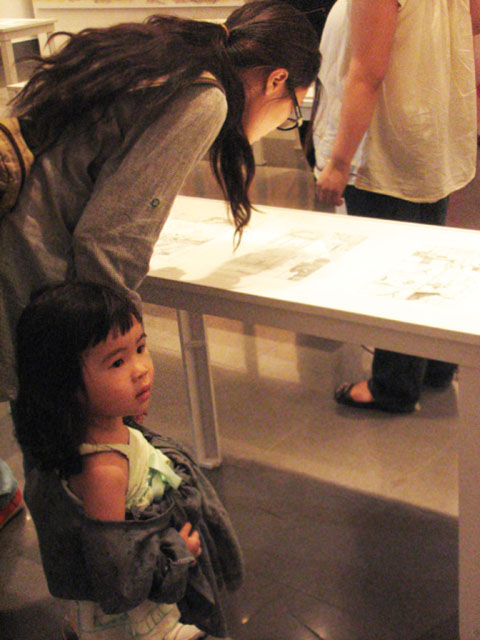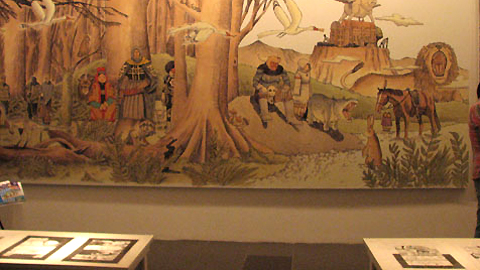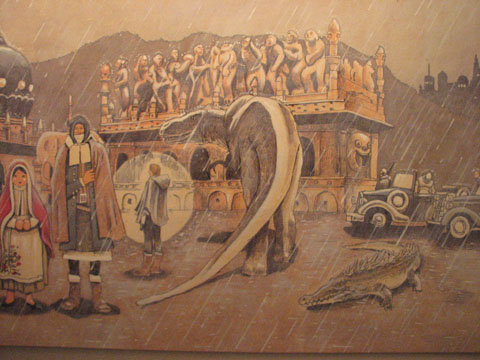 Paintings from "Number Five" manga work by Matsumoto.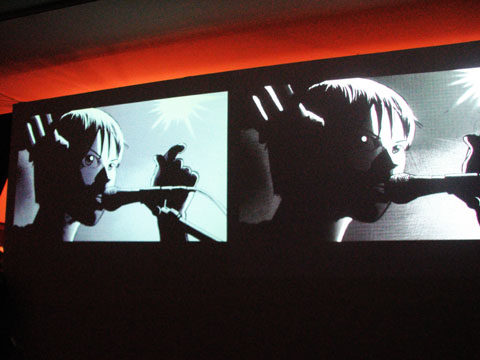 A cartoon on the wall.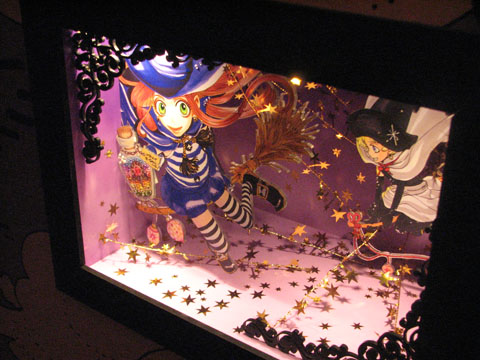 "Sugar Sugar Rune" by Anno Moyoco.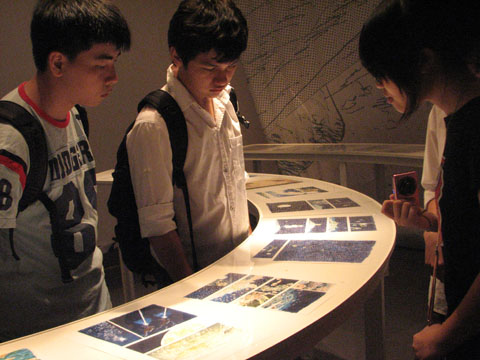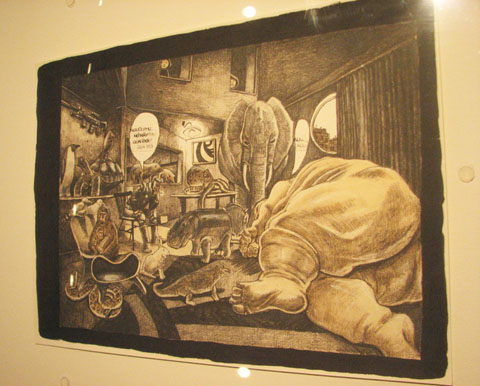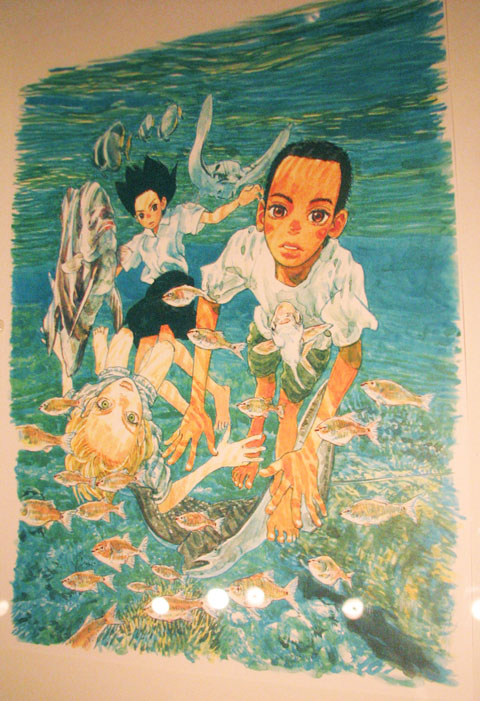 A manga work by Igarashi Daisuke.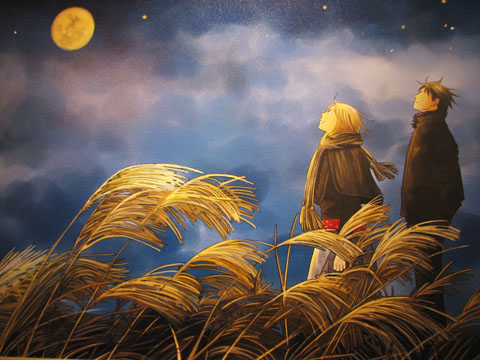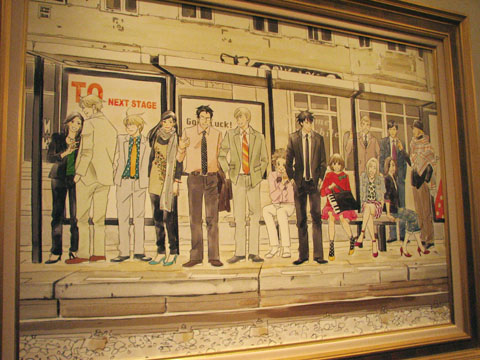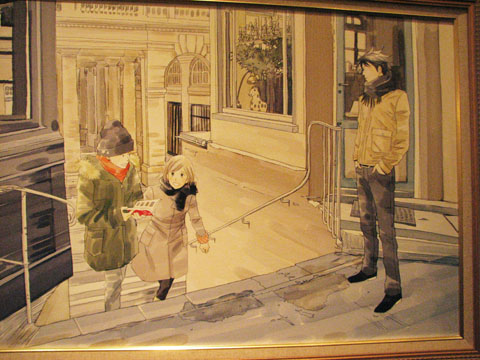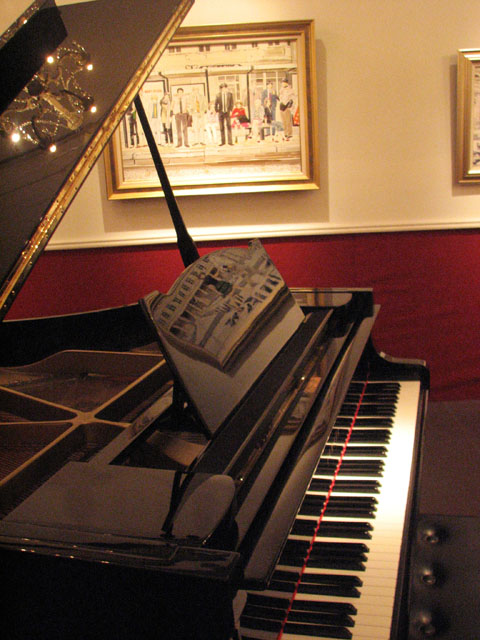 "Nodame Cantabile" by Ninomiya Tomoko
Ho Huong Giang-Minh Tran