VietNamNet Bridge – Pianist Trang Trinh will give a solo concert "The Piano's Journal" at the Hanoi Opera House on February 23 and in HCM City in April.
The pianist has chosen over ten works by Mendelssohn, Mozart, Beethoven, Schumann, Elgar, Mozart, Chopin, Debussy and Schumann
She says that these works represent the circle of life, from innocence of childhood to the experiences of maturity, love, joy and sorrow, ups and downs of life and separation.
Trang Trinh says the theme has been inspired by her own experiences during the trips around the world. She wants to share them with the audience. "I wish to create various roads for the audience to experience the classical music through stage design, background slides, verbal introduction and my music," she says.
After the show, the pianist plans to set up a foundation to develop music talents in Vietnam and help orphans in some northern provinces.
Trang Trinh (born in 1986) began learning music at the age of four. She entered Hanoi College of Music to study Piano with Mrs. Mai Thu Thuy and soon won the college's top prize for Young Talents of the Year in 1996 and 1997.
Since 1997 she has done several televised performances for the national radio and television and in 1998 performed for Claude Kahn in his masterclass. Trang entered the prestigious Royal Academy of Music, London in 2004 to study with Professor Christopher Elton and Professor Hilary Coates, generously supported by Sterndale Bennett Scholarship.
As a soloist, Trang Trinh has won many awards including the Francis Simmer Prize, Gretta GM Parkinson Prize, Lilian Davis Prize. In 2006, she won top prize in Paganini Festival which led to her London debut with Edward Gardner (English National Opera), performing Franz Liszt's Totentanz with the Academy Concert Orchestra. Other prizes includes Second Prize (Beethoven Competition, London RAM); Mozart Prize (Jacque Samuel Competition).
Trang Trinh has worked in masterclasses with renowned pianists and teachers such as Leslie Howard, Jean-Bernard Pommier, Alexander Satz, Simon Mulligan, Rolf Hind, Martin Helmchen, Endre Hegedus. She has also performed in world Festival such as Beethoven Unwrapped (London 2008 - filmed event) and Crescendo (Hungary 2010)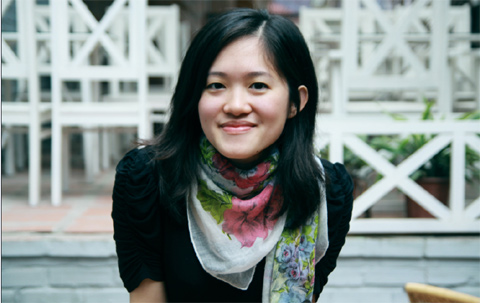 In 2010 Trang successfully completed her Master of Music in Piano Performance at the Royal Academy of Music with Distinction and commenced her first European tour with recitals and concerts in Vienna, Dublin, Belfast, Enns and London. Her 2011 engagement include recitals in Madrid, Canterbury, other cities in England and a recital at Hanoi's Grand Opera House.
As a chamber musician, Trang has worked closely with Professor Michael Dussek and Nicola Eimer at the Royal Academy of Music, as well as in chamber master-classes with Hu Kun, Aleksander Pavlovic, Lydia Mordkovitch, David Smith among others. 2010 saw her complete performance of 2 Shostakovich Piano Trio at the David Josefowitz Recital Hall, London. Among her many chamber music partner are promising young artist such as Lawrence Olsworth-Peter (tenor), Dong Jung Wang (baritone),Yuka Ishizuka (violin), Grace Yeo (piano)
Trang Trinh was a pianist for the Academy's Leverhulme Orchestra in 2008 and recorded many new and contemporary works at Angel Recording Studio (London). She is also a frequent pianist for the All Souls Orchestra since 2006 (Langham Arts) and in December 2010 made her appearance as a soloist in Carnival of the Animal, under conductor Noël Tredinnick at Fairfield Hall, London with the ASO, which will be recorded and broadcasted on Premier Radio UK on Boxing day, 26th December 2010.
Trang Trinh is also an active member (since 2006) of the Classical Vietnam group (nhaccodien.info), working to promote classical music in Vietnam by holding regular off-line lectures, provides resources, audience-friendly concerts etc. As a piano teacher she has overseen several successful candidates for the ABRSM (UK) exam sine 2008. A passionate music-educator, Trang Trinh has supervised 2 Opera productions (cross-curriculum study) for age 7-9 (Year 3) pupils at St.Mary Primary School (London) as well as giving music workshops to Center of Hope orphanage (Lap Thach, Vietnam) in the summer of 2007 and 2008. Her most recent project Rethinking Beethoven, designed to familiarize young audience with Beethoven's piano music (Oct 2010) was said to be "creative, bold and educative".
Son Ha