VietNamNet Bridge – This is among three Vietnamese movies for teens that are scheduled for release this summer. However, it may be prohibited from local cinemas for its "illogical, non-educational contents and technical lack of qualification."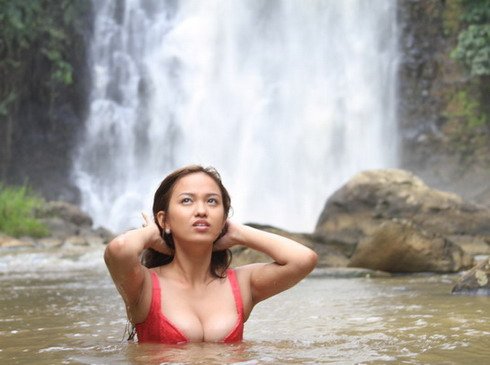 A scene from "Bay Cap 3".The trailer of "Bay Cap 3".
Earlier, this movie was advertising loudly on the media. The producer also announced to release "Bay Cap 3" on May 18. However, information about this film on websites of big cinemas like MegaStar, Galaxy and BHD Star were removed on May 8.
A member of the National Movie Censorship Council, who wanted to be anonymous, said that movie was not approved because its content is illogical, non-educational and its technical quality is unqualified.
The official decision is going to be announced this week.
The movie producer, Tran Trong Dan, told VNExpress newswire that violence and sex in "Bay Cap 3" does not exceed many Vietnamese and American movies that were released in Vietnam before.
The movie is the second product by overseas Vietnamese director Le Van Kiet in Vietnam, after "The House in Alley". This is a horror movie about a group of high-school students who experience a nightmare during their tour to Da Lat city. Each of them is gradually killed by a mysterious killer. They are trapped by unexpected and dangerous methods.
In a trailer, which was introduced in late April, "Bay Cap 3" reveals some sensitive scenes of sex and violence. Many audience people predicted that this movie would be the next "tragedy" of Vietnamese cinema after "School Ghosts," "Lenh Xoa So" and "Hell Ms. Ba."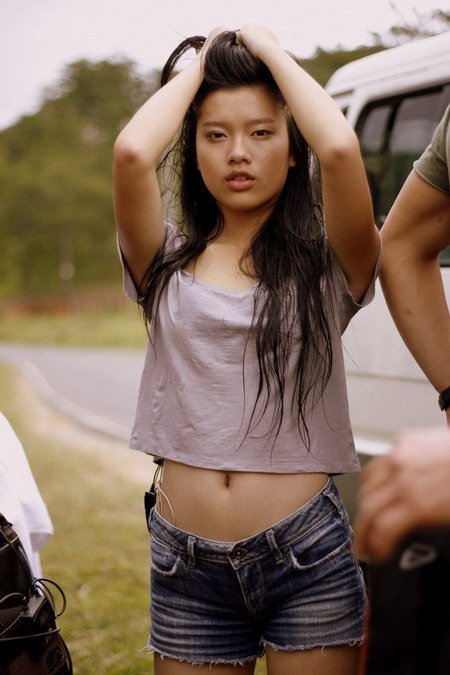 A scene from "Bay Cap 3".
Through this case, the audience have proposed that the National Movie Censorship Council to categorize films for viewers of difference ages.
"Bi, don't be afraid," a Vietnamese movie which won many international prizes, was screened at local box offices without 'hot' scenes. However, these scenes are closely connected to the content. Since these scenes were cut off, the audience could not thoroughly understand the movie. People bought illegal disks of the full version to watch.
Most recently, "The Hunger Games" was also banned from Vietnamese cinemas. However, the ban has urged Vietnamese people to seek for the movie on the Internet or to buy illegal disks. The original novel, published by Nha Nam two years ago, has been selling very well again.

Son Ha