VietNamNet Bridge – A local book company has published a New Year Calendar 2012, entitled "Be hungry – Be foolish," a famous statement by Steve Jobs, in order to commemorate this talent.
The calendar includes 14 selected pictures which feature the most memorable moments in the life of Steve Jobs. Each picture goes with a famous statement by Jobs, in English and Vietnamese.
The 14th page of the calendar features Jobs' life since 1976, with 56 small pictures.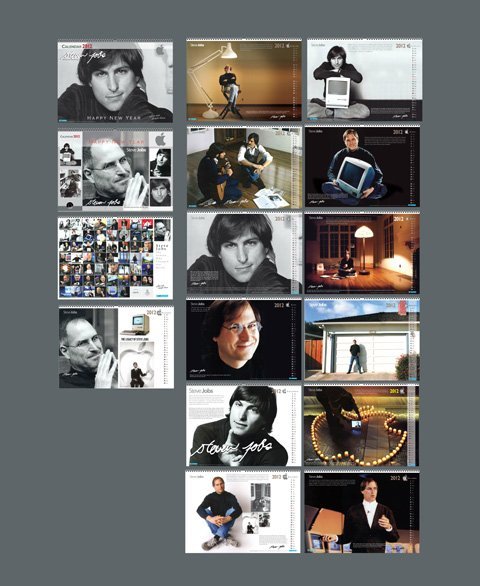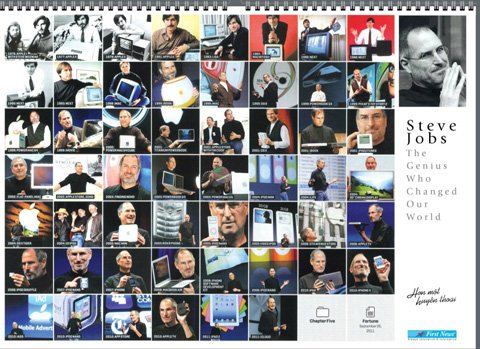 The cover.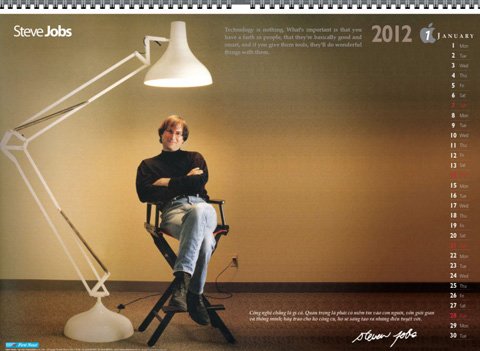 "Technology is nothing. What's important is that you have a faith in people, that they're basically
 good and smart, and if you give them tools, they'll do wonderful things with them".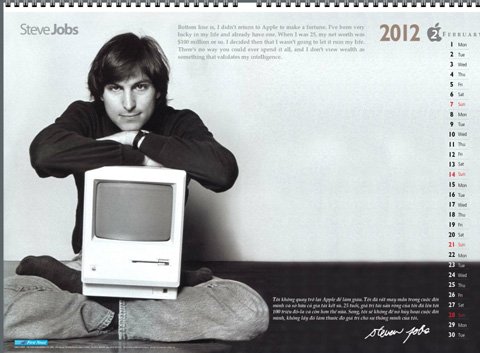 "Bottom line is, I didn't return to Apple to make a fortune. I've been very lucky in my life
and already have one. When I was 25, my net worth was $100 million or so. I decided
 then that I wasn't going to let it ruin my life. There's no way you could ever spend it all,
 and I don't view wealth as something that validates my intelligence".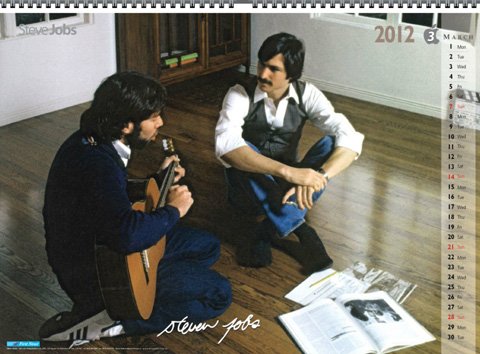 "Sometimes life hits you in the head with a brick. Don't lose faith".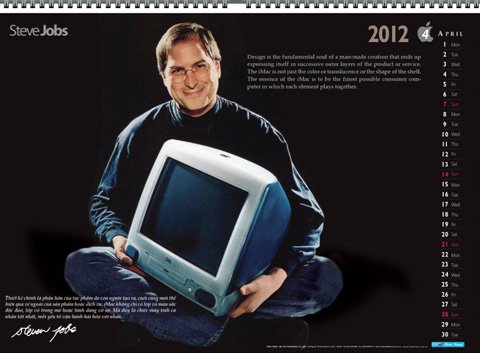 "Your time is limited, so don't waste it living someone else's life. Don't be trapped by
dogma - which is living with the results of other people's thinking. Don't let the noise
 of others' opinions drown out your own inner voice. And most important, have
the courage to follow your heart and intuition".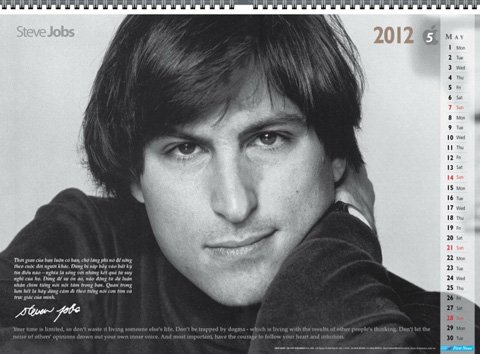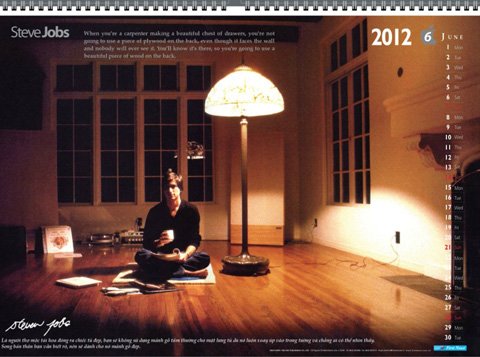 "When you're a carpenter making a beautiful chest of drawers, you're not going to use a piece
 of plywood on the back, even though it faces the wall and nobody will ever see it.
You'll know it's there, so you're going to use a beautiful piece of wood on the back".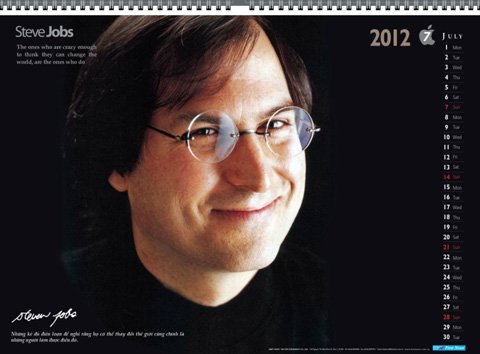 "I'm as proud of what we don't do as I am of what we do".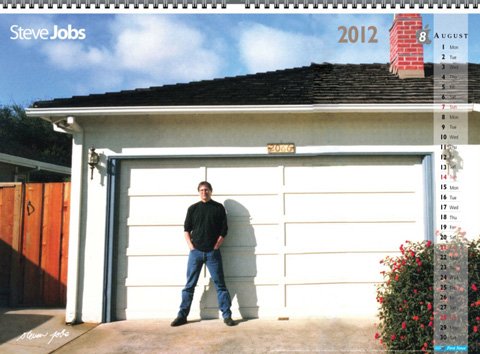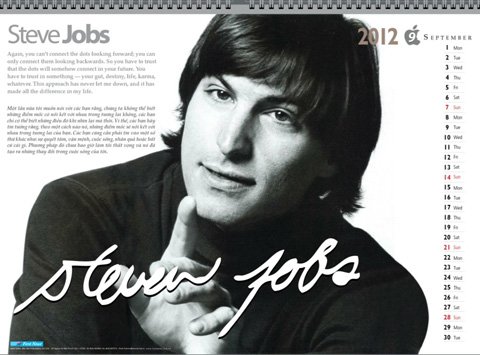 "Again, you can't connect the dots looking forward; you can only connect them looking backwards.
 So you have to trust that the dots will somehow connect in your future. You have to trust
in something — your gut, destiny, life, karma, whatever. This approach has never
 let me down, and it has made all the difference in my life".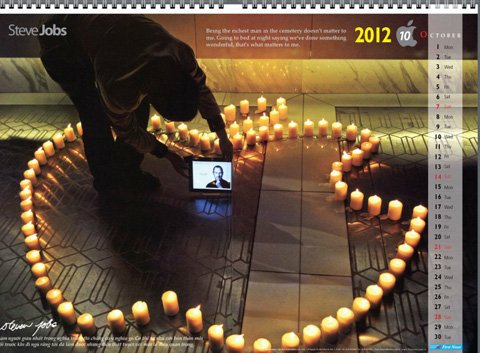 "Remembering that I'll be dead soon is the most important tool I've ever encountered to
help me make the big choices in life. Because almost everything - all external expectations,
 all pride, all fear of embarrassment or failure - these things just fall away
in the face of death, leaving only what is truly important".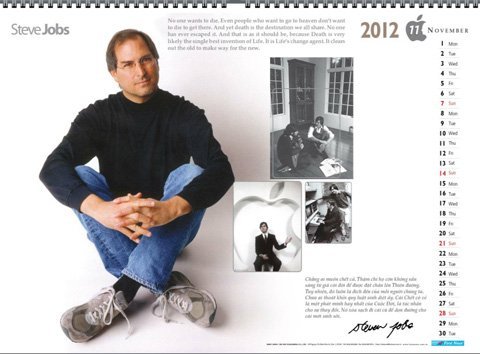 No one wants to die. Even people who want to go to heaven don't want to die to get there.
 And yet death is the destination we all share. No one has ever escaped it. And that
 is as it should be, because Death is very likely the single best invention of Life.
 It is Life's change agent. It clears out the old to make way for the new".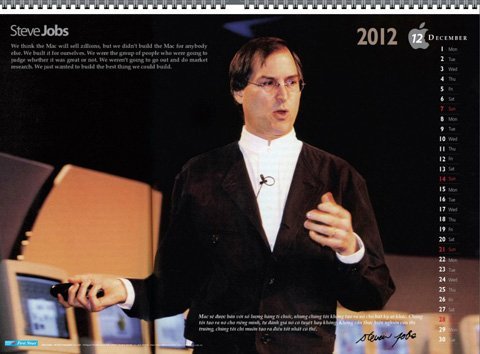 "Being the richest man in the cemetery doesn't matter to me. Going to bed at night
saying we've done something wonderful, that's what matters to me".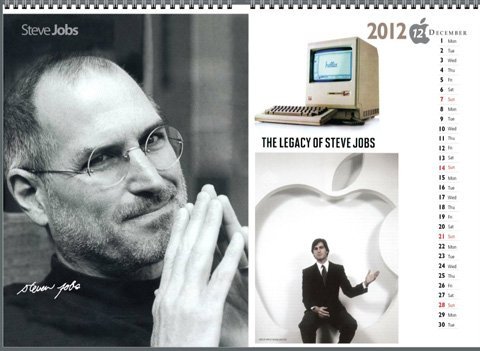 Be hungry – Be foolish.

The callendar is now available at bookstores in Vietnam, priced VND60,000 (around $3).
Many readers have emailed VietNamNet Bridge to ask how to buy this product. At this present, it is only available in Vietnam. You should contact the publishers for further information.
First News
11H Nguyen Thi Minh Khai, District 1, HCM City
Tel: (08) 38227979, Fax: (08) 38224560
Email: triviet@firstnews.com.vn - right@firstnews.com.vn  
Tre Publishing House
161B Ly Chinh Thang, Ward 7, District 3, HCM City
Tel: (84.8) 39316289 - 39316211 - 39317849
Fax: (84.8) 38437450
Email: nxbtre@hcm.vnn.vn
Website: www.nxbtre.com.vn  
Hoa Binh