VietNamNet Bridge – Two contestants from the northern port city of Hai Phong were crowned at the finale of Vietnam Supermodel 2011, which concluded on September 25 in Hanoi.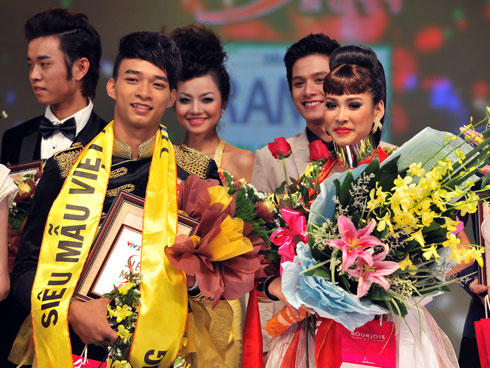 Vietnam Supermodel 2011 winners - Vuong Thu Phuong and Vu Manh Hiep.
Vuong Thu Phuong, 20, 1.77m, 58kg, 86 - 64 – 94, top the female category after four rounds of performing in traditional dress, ao dai, swimsuit, dance costume and evening gown. She was also voted Most Favorite Contestant by audience through text messages.
Unlike Phuong who has some previous modeling experiences, a model of New Talent Model company and used to take part in Vietnam Supermodel 2010, Vu Manh Hiep, the winner of male category, is a brand new face. Hiep, 1.86m, 80kg, 97-79-100, also won the Most Favorite Contestant title.
He said the victory will help him advance further in his career, while Phuong claimed it was a reward for all of her hard effort and careful preparation. The winners received a cash prize of VND150 million (US$7,203) and will represent Vietnam in international model contests.
The silver prize was presented to Ngoc Oanh and Le Kien Dinh. The bronze prize went to Phan Le Ai Phuong and Ha Viet Dung.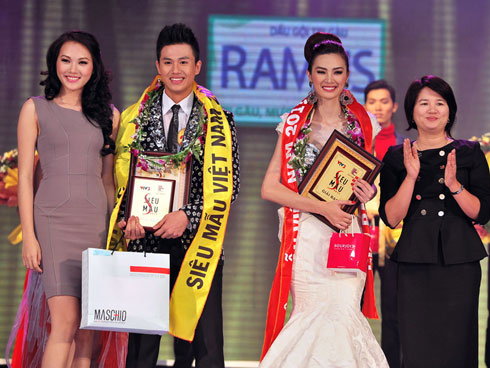 Le Kien Dinh and Nguyen Ngoc Oanh - the silver prize winners.
Huynh Thi Le Hang and Nguyen Huu Long won the Best Form title. Nguyen Minh Tu and Thai Vu Hoang Viet received the Most Impressive Performing Style title. Nguyen Thanh Hang and Huynh Minh Dat were praised as Most Photogenic Models.
First organized in 2002 by Ho Chi Minh City Television Station, entertainment company Cat Tien Sa and Young Fashion Magazine, Vietnam Supermodel is a playground for young models aspiring to advance further in the industry.
This year's contest saw a number of new additions such as a dance sport component which freshens up the event and help contestants to express their emotions better.
Audience also plays a more important role, as their votes take up to 50 percent of contestants' scores, in addition to judgment from a panel of industry experts.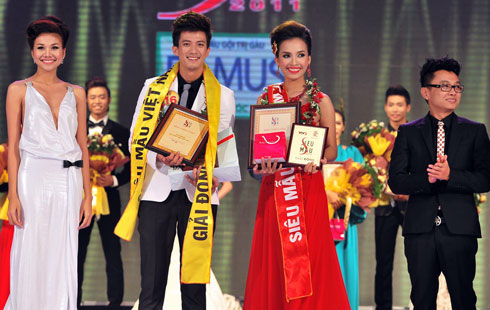 Ha Viet Dung and Phan Le Ai Phuong - the bronze prize winners.
The judges included Nguyen Cong Khe, former editor-in-chief of Thanh Nien Newspaper, renowned filmmaker and writer Le Hoang, fashion designer Cong Tri and top models Thanh Hang and Binh Minh.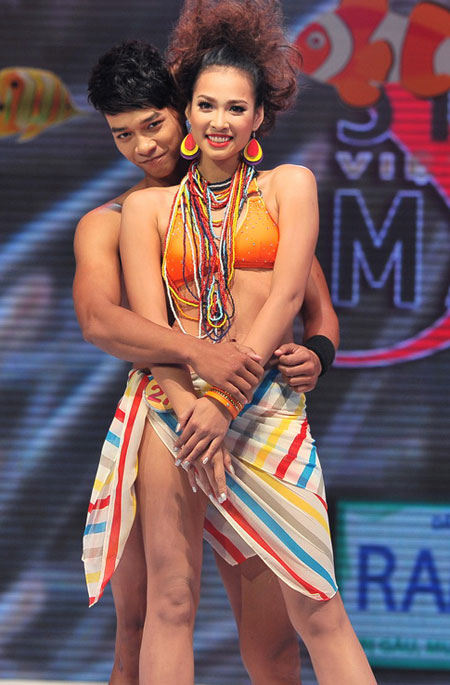 Thu Phuong and Manh Hiep, the first prize winners, in swimsuit.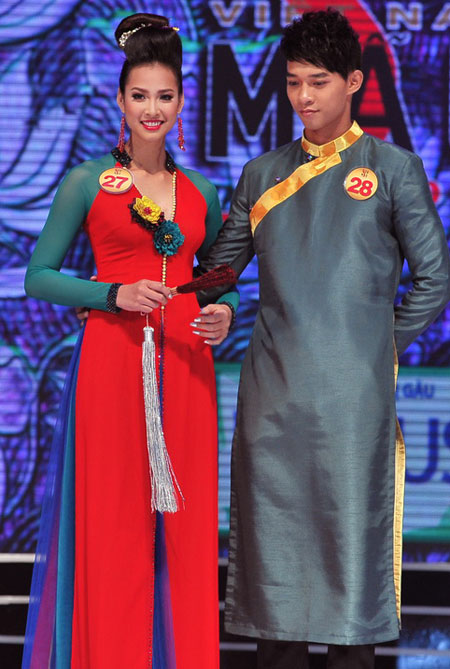 Thu Phuong and Manh Hiep in ao dai.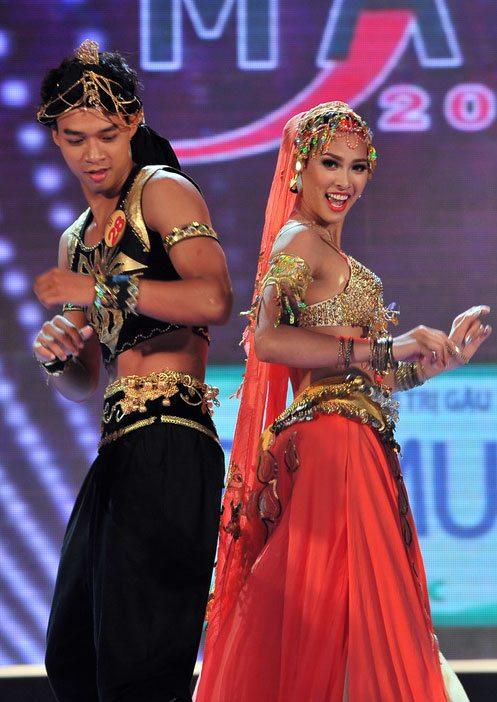 Thu Phuong and Manh Hiep with an oriental dance.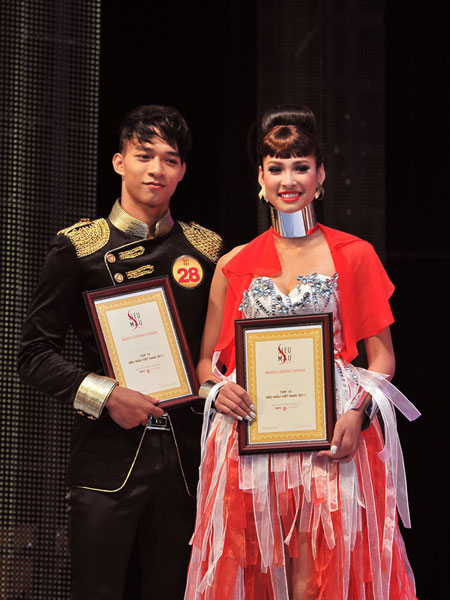 Thu Phuong and Manh Hiep won the Most Favorite Contestant prize.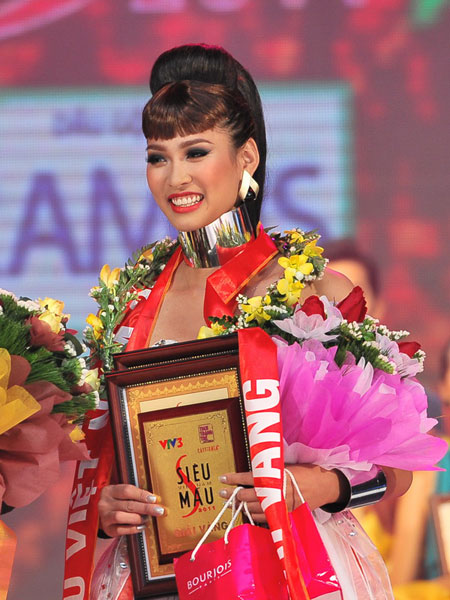 Thu Phuong.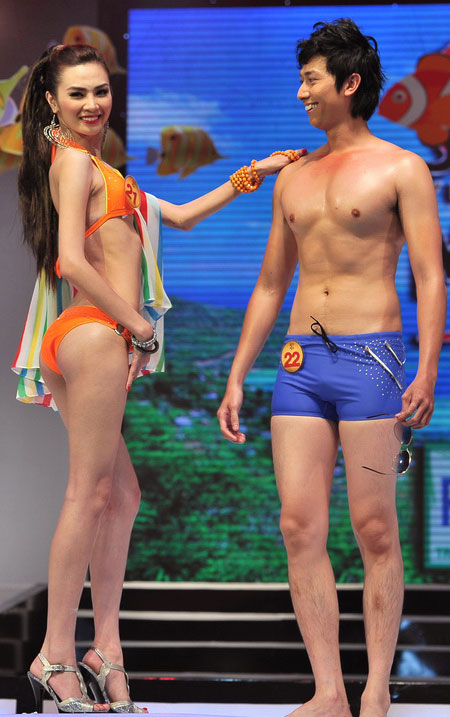 Nguyen Ngoc Oanh (silver prize) - To Tien Hai in swimsuit.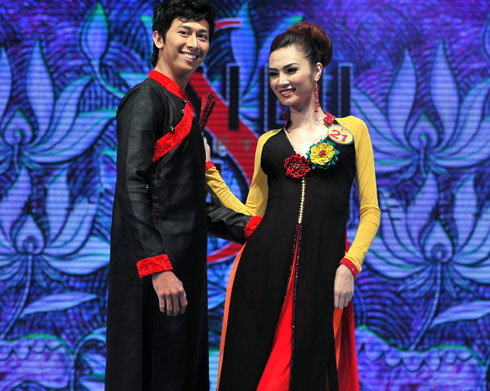 Ngoc Oanh – Tien Hai in ao dai.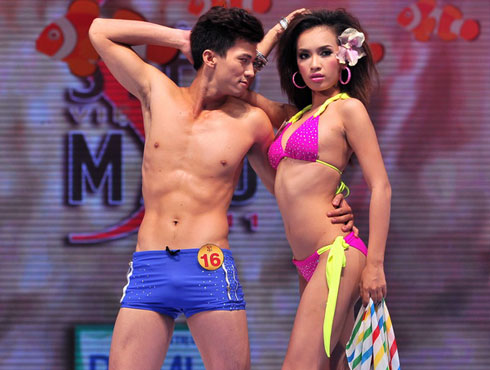 Ai Phuong (third prize) – Viet Dung in swimsuit.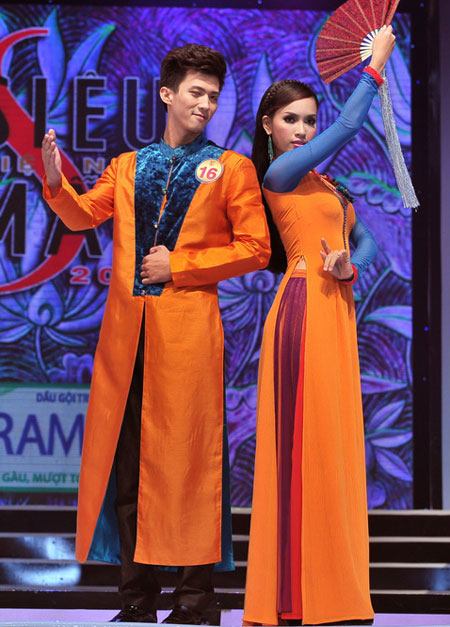 Ai Phuong – Viet Dung in ao dai.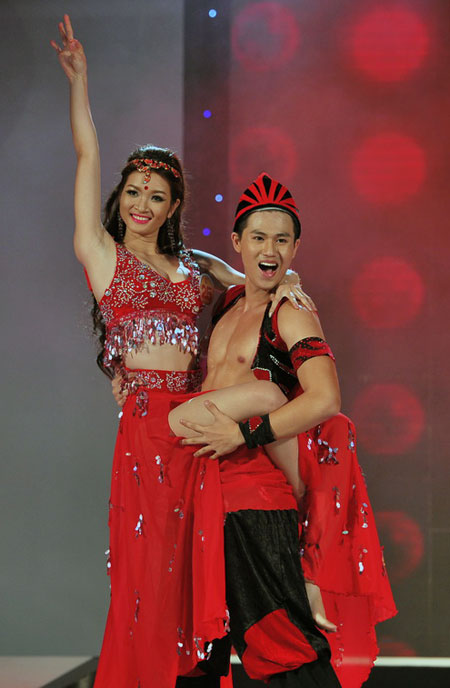 Le Hang and Kien Dinh.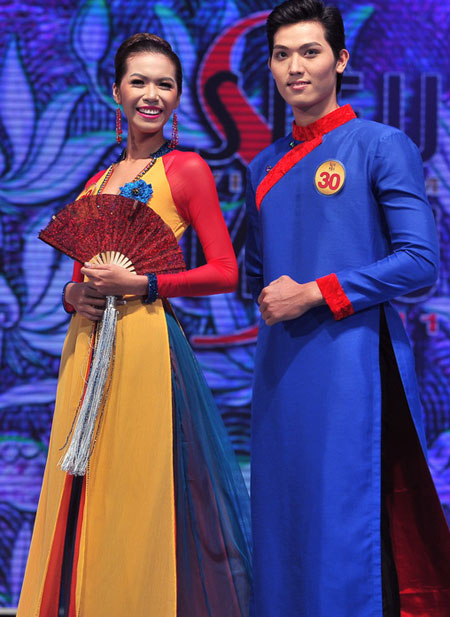 Minh Tu – Huynh Minh Dat in ao dai.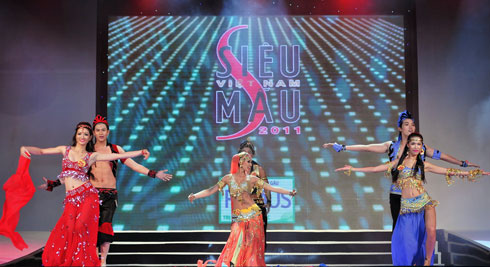 PV