VietNamNet Bridge – Nearly 30 sand paintings featuring high-ranking General Vo Nguyen Giap by artists from Y Lan Sand Painting Company are now displayed in HCM City to celebrate his 100th birthday (August 25).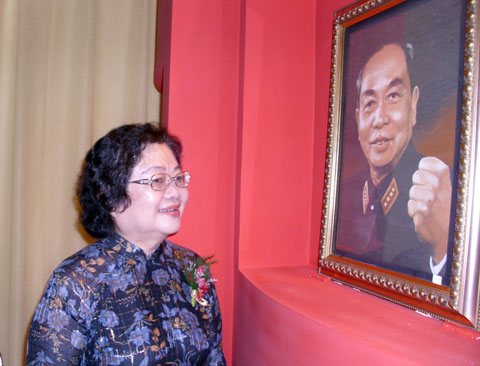 The exhibition opens from August 8-12 at the HCM City Exhibition House, 92 Le Thanh Ton, District, with the following topics: General Giap with Dien Bien Phu, The eldest brother of Vietnam's army, the great commander-in-chief, the outstanding student of President Ho Chi Minh, The man with both talent and virtue.
The paintings cover six topics concerning the general, entitled "General Giap at the Dien Bien Phu battle," "The Eldest Brother of Viet Nam's Military," "The Greatest of President Ho Chi Minh's Students" and "A Man with Both Talent and Virtue."
Artist Y Lan said she and her colleagues had spend over a month transforming photos of the general into sand paintings.
From August 12 the exhibition will be moved to Ha Noi, where it will run from August 18 to August 24.
Vo Nguyen Giap, General Commander of the Vietnam People's Army, played a key part in Viet Nam's victory in the Indochina War against the French (1946-1954) and the subsequent American War (1960-1975).
He took part in a number of key battles, such as the border campaign in the autumn and winter of 1950, the Dien Bien Phu battle in 1954, Mau Than in 1968 and the Ho Chi Minh campaign in 1975.
The general was instrumental in helping to liberate the nation after the President's death in 1969.
Prior to his military exploits, Giap was a history teacher, journalist, a member of the Central Politburo, and deputy prime minister and minister of defense.
Some sand paintings on General Vo Nguyen Giap: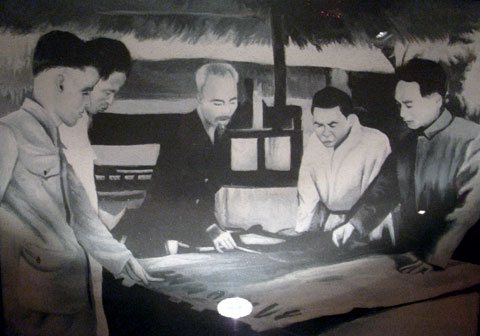 President Ho Chi Minh and the Party Central Committee decided to
launch the Dien Bien Phu campaign in 1953.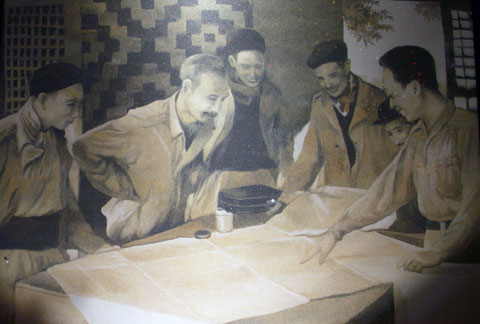 The Politburo's meeting to decide the launching of Dien Bien Phu campaign.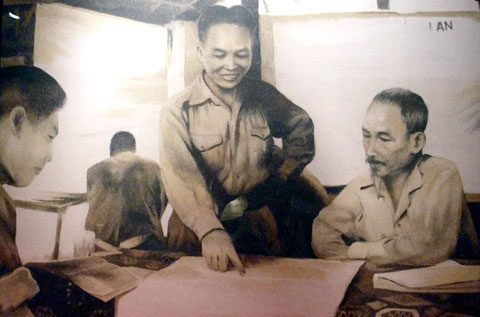 President Ho Chi Minh and General Vo Nguyen Giap discussed
Dong Khe battle – Border Campaign 1950.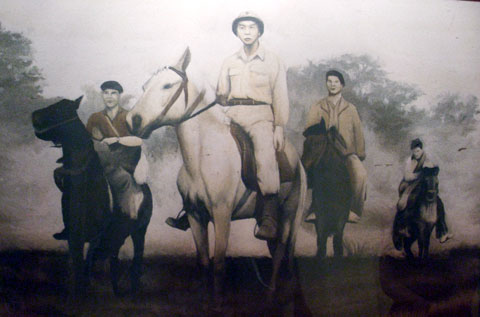 The general during an operation through Phu Tho in 1949.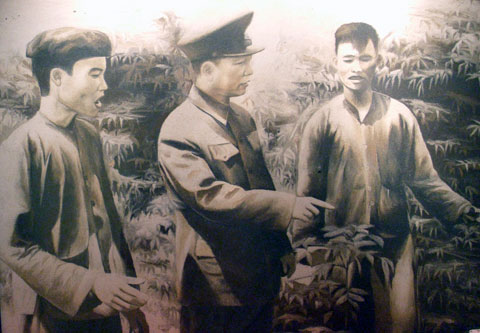 The general visited Nguyen Xa village in Thai Binh province in 1956.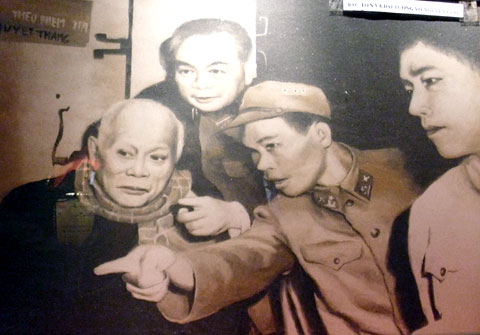 President Ton Duc Thang and General Vo Nguyen Giap paid a visit
to an outstanding air defense unit in Hanoi in 1973.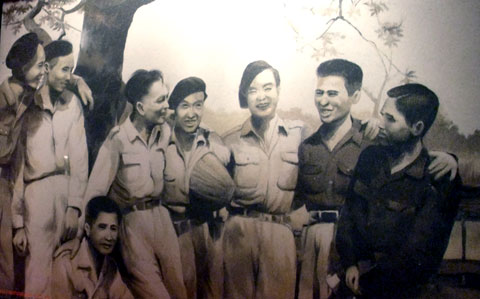 The general and delegates at a meeting in Hanoi in 1948.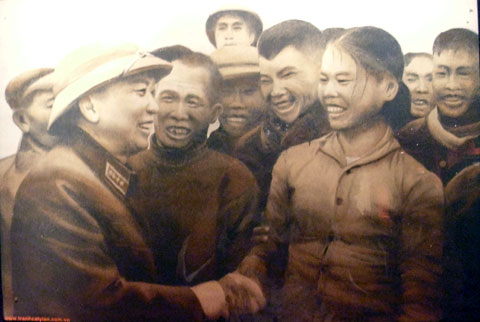 The general, on behalf of the Party and the State, praised transport workers in 1967.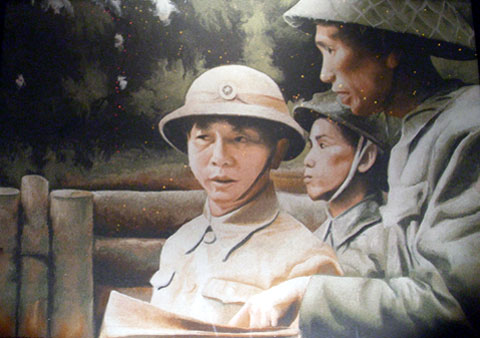 The general listened to report of Dien Bien Phu fighting situation in 1954.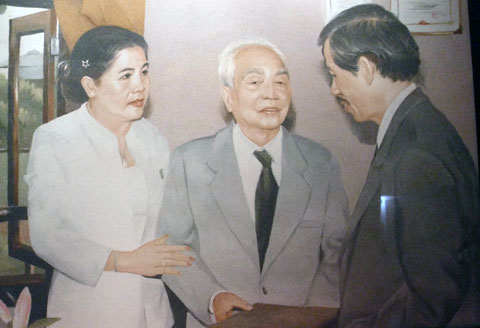 The general visited a private textile workshop in 2001.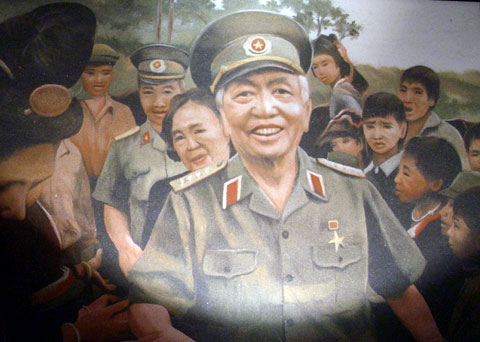 The general visited Dien Bien Phu in 1994.
PV