The fifth International Trade Fair for Laboratory Technology, Analysis, Biotechnology and Diagnostics (Analytica Vietnam 2017) is scheduled to take place in Hanoi from March 29-31.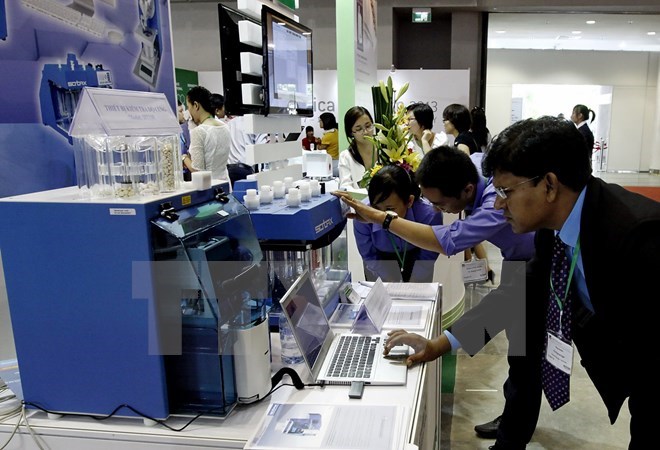 Visitors at Analytica Vietnam 2013
The event will be jointly organised by the National Agency for Science and Technology Information (NASATI) under the Ministry of Science and Technology and Germany's IMAG fairs organisation, heard a press conference in Hanoi on March 27.
Director of the NASATI Le Xuan Dinh said the even is expected to draw global leading companies, especially from Germany.
Analytica is one of the activities to promote the development of the hi-tech market and help local organizations and individuals directly access foreign suppliers of modern equipment to avoid risks in commercial transactions and technology transfer, he added.
This year's event will draw 120 companies from 17 countries and territories, including Germany, France, the UK, Japan, the US, Italy, the Republic of Korea, and Singapore.
A new point of Analytica Vietnam 2017 is the establishment of a multinational pavilion of Germany, China and Singapore.
The fair will introduce equipment and services in the fields of technology analysis, measurement, examination and management technologies, lab and bio-technology.
VNA